More Than Souvenirs: Outer Banks Retailers Import from Foreign Lands
-By Lindsey Beasley Dianna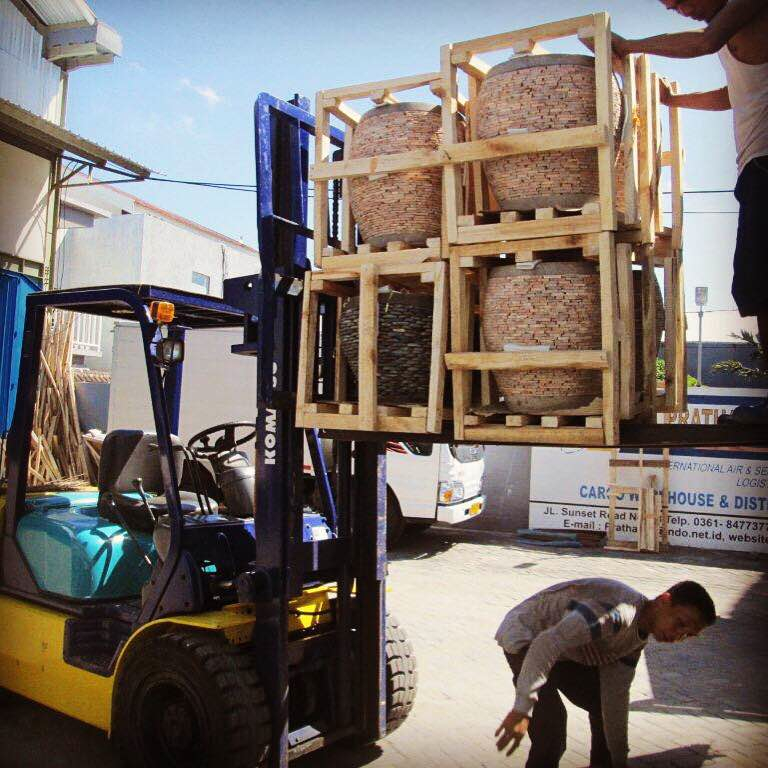 When the seasonal crowds have dissipated, many Outer Bankers grab their passports to visit other corners of the world. A few local business owners bring back more than just souvenirs, shipping and bringing home wares from foreign lands to sell to locals and tourists alike.
The Island Attic: Ryan and Leigh Biggs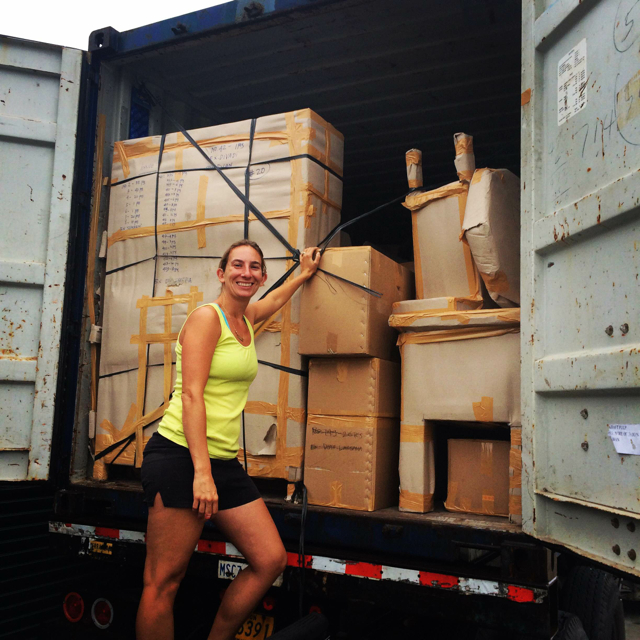 Ryan and Leigh Biggs had traveled to Bali several years on surf trips, and after seeing all of the opportunities to import unique items home to sell, the vision for The Island Attic as their family business was born. The pair opened the doors to The Island Attic during Easter week of 2013. Tucked in the Scarborough Faire shops near the courtyard and above Eastside Restaurant (formerly Elizabeth's Café) Leigh says, "It's like being in a big treehouse. It's very laid back—it suits us well."
For the past two years, they have traveled with their young daughter Ashby to Bali, staying more than a month each time to explore the area and handpick items for the shop.
In order to pull off an operation of this size, the Biggs say you need a team to help—and a good one at that as a lot of faith and money are heavily invested in these people. Sourcing agents take them to shop in the "factories" lining the streets of Ubud, considered to be the cultural heart of Bali. "There's stuff everywhere and never enough time to see it all!" says Leigh. The "factories" are a collection of up to 1,000 vendors set up along a mile and half strip of road, operating out of storefronts, as well as front and backyard shacks. They spend at least two full weeks without even stopping for lunch to get the job done, seeing an average of four to five vendors a day.
"You've got to haggle a bit. You can't seem too excited about the product until the deal is done, or they'll give you a run for your money!" says Leigh. "A lot of compromise is involved because we have to agree on our purchases we're making for the year. It's hard enough to grocery shop with a toddler, so the big decisions can be really tough!"
Once items are chosen, their sourcing agents oversee the production, trucking, crating, fumigating and compressing of the wares with the proper documentation. It is a four-month process from the time items are selected in Bali to their arrival at the Biggs' studio warehouse in Currituck. They utilize a customs broker to get items into Norfolk. All members of the team take a percentage, and they have found out the hard way that you get what you pay for. The first year was full of challenges, including split deliveries, customs issues and products not arriving until later in the season.
"It's a constant learning process," Ryan says, adding that they trust their current team enough that they don't really have to be there, but they love the journey too much to stay away.
The Island Attic sells a wide variety of eco-conscious handicrafts, smaller teak wood home furnishings, garden décor, stone mosaic pots and more. They sell jewelry, handbags and unique items, most of which are made from sustainable plants, and reclaimed wood and materials. Eclectic pieces, like their menagerie of animals made from recycled batiks and "root ducks" (painted ducks made from bamboo roots), are popular.
At least once a week someone comes in to the store who has been to Bali, and they say that it reminds them of previous trips abroad. Ryan and Leigh love exchanging travel stories and getting to share the history of each and every unique piece in the shop. They often develop personal relationships with their clients, and they say that bond makes it hard to imagine working in the store any less. Looking forward, they're exploring wholesale opportunities and planning to feature more local artists. They also hope to open a second larger store where they can feature bigger pieces, but they say they wouldn't want more than that. The Biggs don't want to risk losing that personal element that makes it all worthwhile for the both of them. This winter, the Biggs family will take an extended trip that will include Thailand and Cambodia. They just can't wait to put those passports to good use.
Life on a Sandbar: Marc and Judy Petit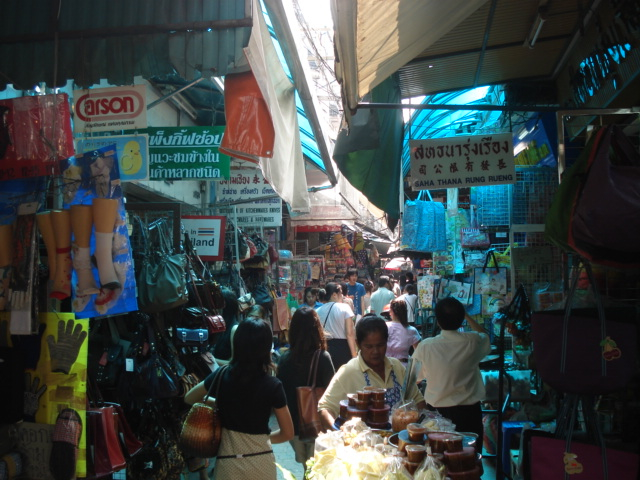 Marc and Judy Petit opened their Nags Head store called Life on a Sandbar in 2000.
Located at Jockey's Ridge Crossings across from Jockey's Ridge State Park, their business is half import and half local. It was originally opened as a Del Sol franchise store, but they began importing goods in 2003 after meeting several importers on one of their many off-season trips to Indonesia.
"The last few days of that trip we just decided to go for it. We hired a driver, went to different factories and shopped our asses off," says Marc. Over the years, they have sought out local and handmade pieces from Africa, Europe, Tanzania, Laos, Japan, Bali and Thailand—an impressive collection of passport stamps by any measure.
Unless they're already familiar with an area, Marc and Judy hire a driver to hit the weekend markets. Judy loves the hunt, scouring the nooks and crannies of crowded markets for pieces that no one else has.
"You never know when you walk down a street what you will come upon," says Marc. The biggest lesson he's learned is this: "Buy things you like or buy things you hate because someone will like them!"
They bring back some pieces shipped in smaller partial containers through FedEx or DHL, which cuts down majorly on the red tape with customs and brokerages, and is more feasible for the limited shelf space in their store than larger pieces.
They buy most of their imported jewelry through a friend in Thailand who makes jewelry exclusively for them, as both Marc and Judy like to support the Buddhist artists in Thailand. The sterling silver and seashell jewelry are very popular. Judy says every year people come in to see what's new. "We can't predict what will and won't sell, but we have tons of people who come in exclusively for jewelry," says Judy. They pair also wholesales items through local establishments including Carawans, Goombays, Black Pelican and Diamond Shoals.
While content with the life and businesses they have created for themselves, Marc and Judy would like to feature more local artists and add more children's activities to their array of offerings. Each year, they have a tradition of traveling to Thailand and one other country. This year, it will be Burma. They'll be scouring those nooks and crannies, too, hoping to return with more unique finds to share with the folks back home.