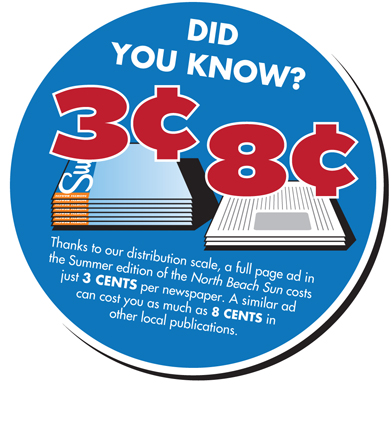 WHY OUR ADVERTISERS CHOOSE THE SUN
We've published 100 issues over 25 years. As a trusted source for news and community information since 1987, we've got a proven track record and staying power.
We print nearly a quarter of a million papers annually, but without inflated ad costs.
We mail directly to over 30,000 residents and out-of-town homeowners. No other paper on the beach reaches that many mailboxes.
We're everywhere! We've canvassed the beach, your mailbox and your customers' mailboxes with our newspapers.
We boast a long shelf life, while distributing on a daily to weekly basis.
We've gone digital. We'll put your banner ad on our brand new website alongside current news stories, feature articles, videos and local photography.
We're locally owned and operated by a staff of professional sales, editorial and design personnel.
We're more than just news. The Sun's new partnership with Access Design & Print gives us the unique ability to service all of your print, promotional, signage and advertising needs.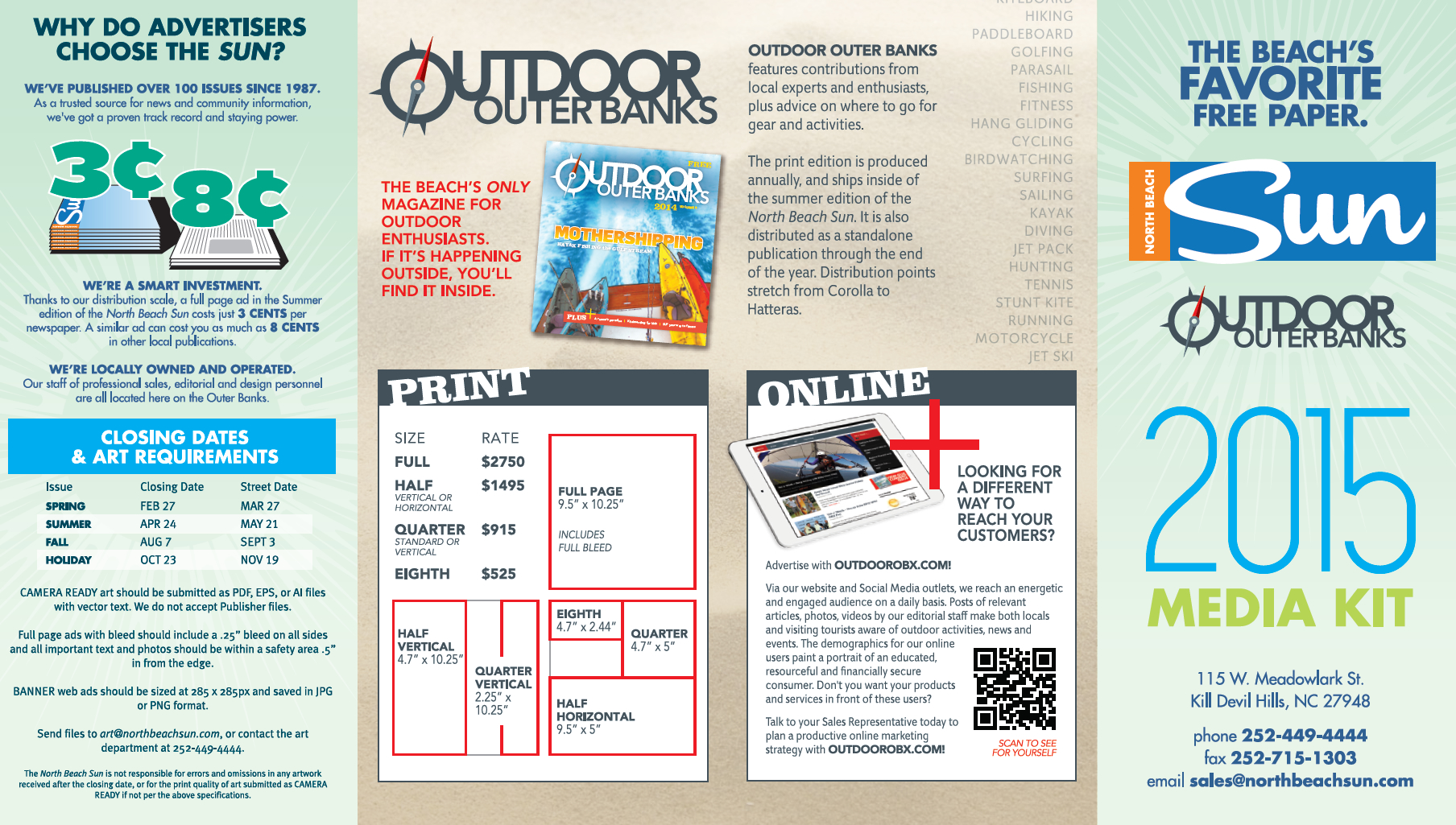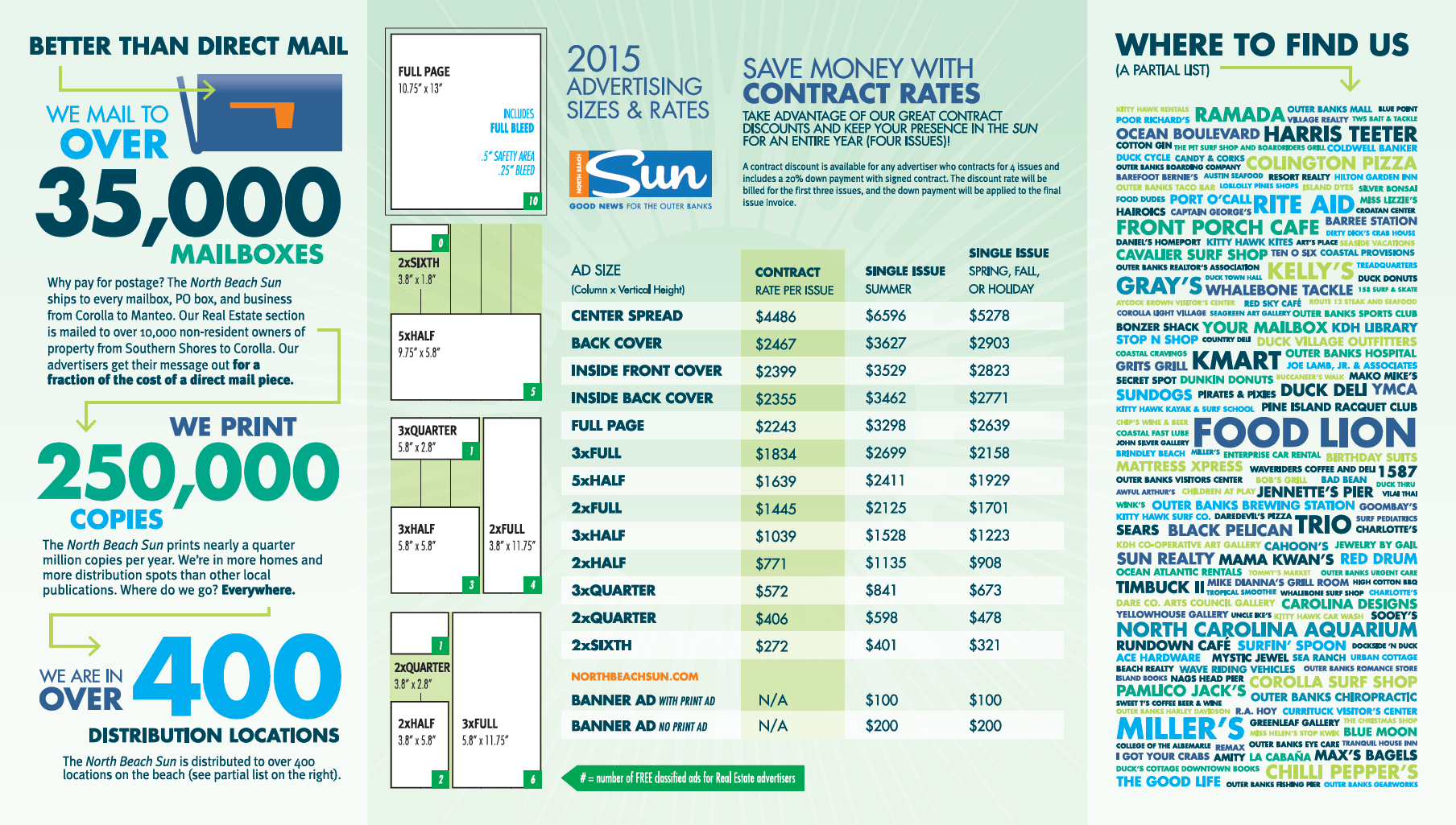 DIGITAL ART REQUIREMENTSACCEPTED FILE TYPES:
PDF, EPS, AI, PSD, TIF, JPEG
We cannot accept Publisher files.
Ads with bleed (FULL PAGE, 5xHALF, 3xFULL, and 2xFULL) should include a .25" bleed on all sides.BANNER web ads should be in JPG or PNG format at the appropriate dimensions (contact us for details).
Email files to art department
, or contact the art department at 252-449-4444.The North Beach Sun is not responsible for errors and omissions in any artwork received after the closing date, or for the print quality of art submitted as CAMERA READY if not per the above specifications.