Thursday Opening for Lowe's Kill Devil Hills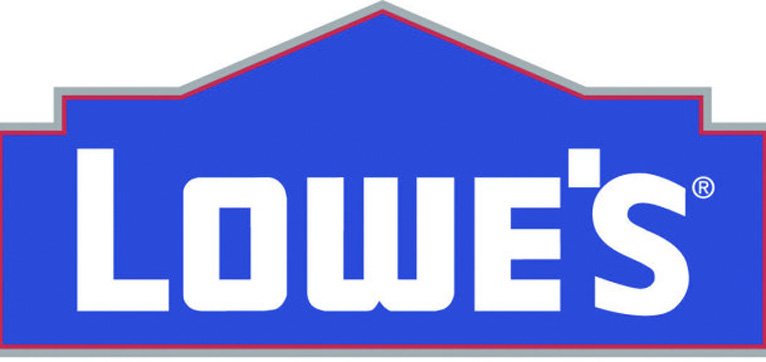 Employees Now Stocking More Than 40,000 Items.
WHEN: Thursday, May 17
7 a.m., Lowe's will open its doors to the public
Friday, May 18
Customer Appreciation Day – Come learn all about your new Lowe's, meet the staff and tour the store.
• Neighborhood Reception – 7 to 10 a.m.
• Property Manager, Hotel and Motel Manager Reception – 10 a.m. to 2 p.m.
• Commercial Customer Reception – 2 to 6 p.m.
• Kill Devil Hills Government Associate Reception – 6 to 9 p.m.
Thursday, May 24
· 9 a.m. – Grand Opening festivities including Lowe's Board Cutting ceremony
· 10 a.m. – Tic Tac Toe board Build & Grow project. Lowe's conducts Build and Grow clinics bi-weekly as a way for parents and adult mentors to spend quality time with their children—free of charge. The clinics are recommended for children in grades 2 to 5, and each clinic provides hands-on instruction to approximately 50 children. To sign-up for the bi-weekly Build and Grow workshops at a local store, visit lowesbuildandgrow.com.
· Gift Card Match Day – Buy a Lowe's Gift Card, help the Outer Banks Relief Foundation. Purchase a Lowe's Gift Card on Thursday, May 24, and Lowe's will match gift card purchases up to $5,000 to support the Outer Banks Relief Foundation
· Kill Devil Hills Fire Department will provide safety demonstrations and have a fire truck on display throughout the day
WHERE: Lowe's of Kill Devil Hills
1500 North Croatan Highway
Kill Devil Hills, N.C. 27948
ABOUT THE STORE:
The home improvement store has 103,000 square feet of retail sales space, with an adjacent garden center of approximately 35,000 square feet. It stocks 40,000 different items to help customers build, improve and beautify their homes. A store of this size represents an average investment in the community of more than $16.5 million and creates an average of 125 new jobs.