Santa Claus is Coming to (the Outer Banks) Town
It's a well-known fact that Santa Claus' busiest weekend of the year is Thanksgiving Weekend, when he manages to visit hundreds and hundreds of places in just three days.
It's an important time for him; Thanksgiving begins the jolly elf's most hectic season and collecting all the information he needs to make his Christmas Eve visits is time consuming. Even with every elf working overtime at the North Pole, things still go right down to the wire on December 24.
However, even though he's really busy, Santa has managed to carve some time out of his schedule to make sure every Outer Banks girl and boy gets a chance to visit with him.
Here are the places we've learned he'll be stopping by.
Santa in the Gardens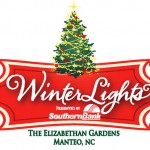 Here are the days that Santa will be at  The Elizabethan Gardens on Roanoke Island during Winter Lights. But the best time to visit is during the traditional Dinner with Santa event on December 17 (see below for more information)!
Friday and Saturday evenings until December 23.
Also Monday December 19 for Ladies Night.
Poulos Family Christmas Lights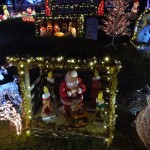 The lights are on display from November through the first week of January. Santa has been seen at different times stopping by for a visit at the Poulos house in Kill Devil Hills.
Directions (for out-of-town visitors—you'll need them):
1. If you're headed south on Rt. 158 towards Kill Devil Hills, proceed to the light at Ocean Acres Drive (opposite McDonald's).
2. Turn right at Ocean Acres Drive.
3. The road will change from paved to gravel as you go up a hill. Just over the top of the hill you'll find the Poulos home.
Sweets With Santa at the Laughing Lollipop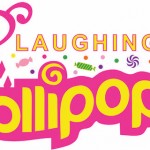 101 Budleigh Street, Manteo
December 9
5:00 p.m. – 7:00 p.m.
Santa is coming to see the folks at the Laughing Lollipop, and he would love to have extra visitors! Some sweet treats will be provided, and Laughing Lollipop is also a Toys for Tots drop off site. Bring a new unwrapped gift you will receive a 15% off coupon for your next visit in December.
Hatteras Village Christmas Parade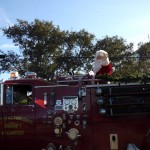 December 10
2:00 p.m.
The holidays would not be complete without an old fashioned Christmas parade, and Hatteras Village is where you can find one. For warm, hometown, holiday spirit, this is an event that no one should miss. After the parade and as twilight draws nigh, Santa is transported throughout the village on one of the local fire trucks so he can spread holiday cheer to all the local youngsters…as well as to those who are still young at heart.
Selfies With Santa at Southern Shores Crossing
December 10
Noon
Southern Shores Crossing, Southern Shores
Santa Claus is planning a visit to the Southern Shores Crossing shopping center for free photos/selfies with Santa, his sleigh, some reindeer and possible other residents of the North Pole.
St. Nicholas Arrives at Island Farm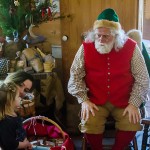 December 10
1 p.m.
Highway 64, Manteo
St. Nicholas will arrive by an ox-drawn wagon at 1 p.m. Visit with him by a warm fire in the Island Farm farmhouse. A photographer will be on hand to capture your visit with St. Nicholas, and photographs will be available for you to download free. You can also take an ox-drawn wagon ride around the farm's trails from 1 p.m. until 3 p.m., an enjoy hot apple cider and ginger cookies at the visitors center.
Fishmas at the North Carolina Aquarium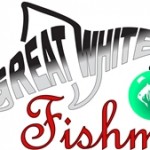 December 17
2:00 p.m. – 5:00 p.m.
North Carolina Aquarium on Roanoke Island
Celebrate holiday cheer with Santa and the animals at Great White Fishmas! Play festive games and create seasonal crafts in Neptune's Theater, share wishes with Santa and Mrs. Claus, and watch Santa take a dive into the Graveyard of the Atlantic exhibit.
Dinner with Santa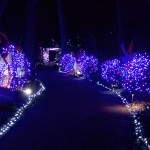 December 17
The Elizabethan Gardens has yet again arranged for Santa to join them at Winter Lights this December, and families can even have dinner with the man of the hour.
"What we enjoy most about Dinner with Santa is how comfortable the kids become with Santa," remarked Carl Curnutte, executive director of The Elizabethan Gardens. "Younger children have a chance to interact with Santa and their family. It's truly just magical."
Along with one-on-one time with Santa, this dinner is a package deal that creates memories for a lifetime. Guest have time to visit with Santa and enjoy the lights and sights of Winter Lights—a million-light spectacle that turns the winter garden into an illuminated wonderland.
Santa will bring gifts for the little ones, and a professional photographer will be on hand capturing candid photos for purchase.
Please let us know if your business is hosting Santa this holiday season, and we'll continue to add to this list!