North Beach Sun's Interview with Santa
By Kip Tabb –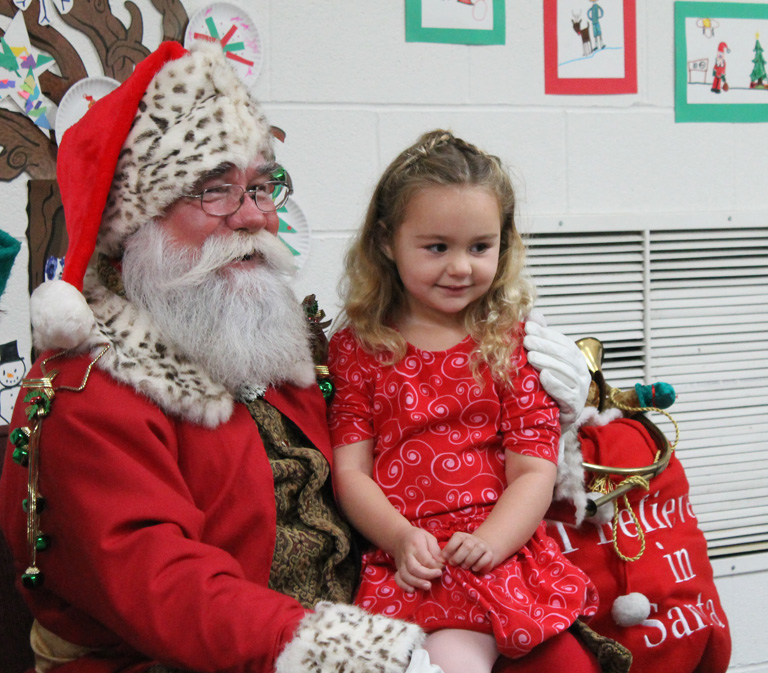 Santa Claus is very busy at this time of the year and we were lucky to get a chance to talk with him. We asked him what it was like to be Santa, how he is able to bring presents to every child and many other questions. Here are his answers.
"There are no bad children," is the first thing Santa says. "Oh, I know sometimes children forget to put their toys away. And sometimes they forget what Mommy or Daddy ask them to do. But I've been Santa for a long time and I know that all children try to be as good as they can."
If all the children are good, how do you give toys to all the children?
"Santa has lots of helpers," he says. "Parents are Santa's helpers too."
Sometimes, Santa, the lists are so long from the children. Can you bring the children everything on their list?
He gives his big Santa laugh and with a twinkle in his eye he answers. "I tell the children you may not get everything on your list, but I promise you there will be something special from Santa on Christmas Day. You know, just like Mommy and Daddy and their teachers, children want us to tell the truth. So Santa always tells the truth."
Santa, you talk to so many children. How do you remember what they say to you?
"When I am talking to my friends—and all the children are my friends—whoever I am talking to is the most important person in the world at that moment. I listen carefully to what each child says and I make sure all my helpers know as well."
You have been Santa Claus for a long time. Don't you get tired of being Santa Claus?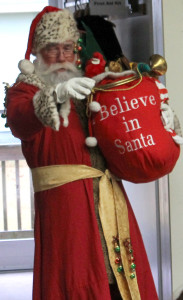 "Being Santa Claus is a very big honor," he tells me. "And it's a very important job." And he looks at me and with his big laugh he says. "But most important of all, I can't tell you how much fun it is."