Are You Connected? Today's Social Media Tool – Instagram
By Kathy McCullough-Testa –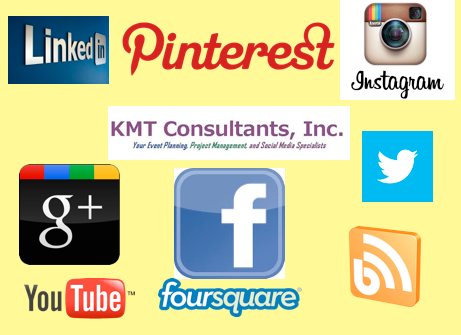 Holiday gatherings, New Year's celebrations, winter getaways–perfect opportunities to capture special moments and with Instagram quickly share them with family and friends.  A social media tool, Instagram is a free app that can be used on its own or by connecting with other social media sites including Facebook, Twitter, FourSquare, Tumblr, and Flicker. Coming on the world scene in 2010, it is one of the newest additions to the social media toolkit and now has 100 million users.
Quirky and fun to use, Instagram will only work on Apple (iPhone, iPad) or Android mobile devices. Loaded with special features, the app lets users apply one of 17 filters to photographs before they are uploaded and shared.
First capture the moment using Instagram's built in camera feature, or use a photograph already on your smartphone or tablet. Once the photograph is ready to go, Instagram prompts users to select a filter which can change the image to black and white, add a border, or go retro by adding a 1970's washed out look, just to name a few of the really cool choices. Or leave the photograph in its original format but the filters are part of what make this app truly unique. Instagram also resizes all photographs to exact squares reminiscent of the old Polaroid picture style.
Instagram is super simple to install.  Simply visit the iTunes App Store or Google Play, download it for free, set up an account, link it to other social media sites, connect with friends, and begin sharing your photographs and memories. Once you are set up, you can like and comment on photographs, select which other social media sites to share each post with, and use hash tags (#) to make your posts searchable.
A few items to note:
To manage multiple Instagram accounts like a personal one and a business or brand, two separate logon and passwords are needed which makes it a little clunky.  You will have to log out of one account and log in to the other account each time you want to share photographs on these different accounts. Hopefully, this will be an upgrade that Instagram will make soon as more and more businesses begin to use the service.
You cannot post to Instagram from a laptop or PC; you can only follow your feed or change your password from the Instagram website: http://instagram.com/.  Or use Gramfeed (http://www.gramfeed.com/ ) which is another website to monitor your photo feed.
Instagram was just purchased by Facebook and its Terms of Use are changing as of January 19, 2013.  To view them, visit http://instagram.com/about/legal/terms/updated/.  This also can mean changes in how Instagram integrates with Twitter.  This is something to definitely keep an eye on.
So our advice, if you want to share photographs quickly from your mobile device while adding little creative twist to them in the process, definitely add Instagram to your social media toolkit.  It is free, fun, and really easy to use!
For additional updates and online resources visit our website: www.kmtconsultants.com; blog http://kathymcculloughtesta.tumblr.com/ ; Facebook, Twitter, and Pinterest: KMT Consultants; and Instagram: kmtthebrand.  If you have questions, please contact either Kathy McCullough-Testa or Gregory Testa at mail@kmtconsultants.com or at (252) 261-0230.