Outer Banks Home of Gold Medal Winner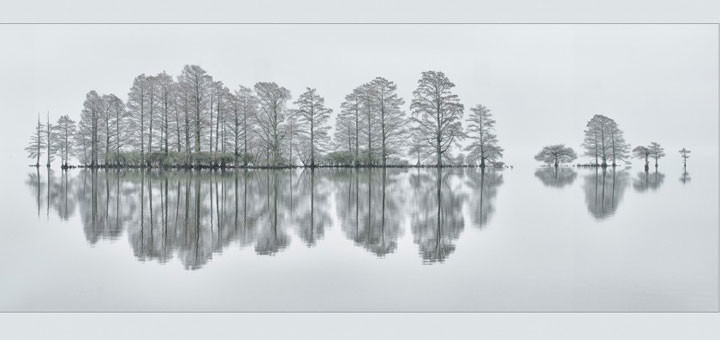 By Kip Tabb
Winning a gold medal in international competition is an extraordinary achievement highlighting skill, expertise and effort. In Eve Turek's case, it was all that and wholly unexpected.
Eve's photograph, Meditation, took home the Gold Medal in the first annual World Photography Cup in January. Looking at the quality of the entries in competition, the number of entries and how many countries were represented, the award is the equivalent of Olympic Gold.
It wasn't easy getting there.
Eve who, with her husband Pete, owns the Yellow House Gallery in Nags Head, had entered her photograph in a regional competition sponsored by the Professional Photographers of America (PPA).  Her image was selected as a photo of merit and passed to the national competition, where it was selected as one of three to represent the United States in an international medal round.
Taking place in Phoenix, the judging was completely blind—no names, no country of origin, no title on the photograph. When the dust settled, Eve Turek took home the gold.
And she didn't even know she was in the competition.
Somehow, it seems, someone had made a mistake typing in her email address, and emails kept getting returned. It wasn't until the gold had been awarded and still no Eve that organizers realized something was wrong and called her.
"The way I got it (the story) was better," Eve says. "I got to hear the whole story. He could have stopped anywhere along the way and I would have been thrilled."
The caller went through every step involved, finally coming to the final steps. "He tells me I'm on the podium," she says. "Then he tells me I've won the gold, and I say, 'I think I need to sit now.'"
Meditation
The image is striking in its subtlety. Taken at Lake Mattamuskeet last January the photograph captures a moment when the morning fog has just lifted. Trees seem to be floating just above the water, and the gray diffuse light creates a monochromatic feel. It is, however, a color photograph—the subtle greens of the smaller trees and shrubs prove that is the case.
The photo almost didn't happen. According to Eve she and a group of other photographers traveled to Lake Mattamuskeet early that morning to catch a sunrise. "For this photo," she recalls. "I had a pre-visual of the most perfect sunrise you could imagine." But when they got there, the lake was completely encased in fog.
"Gradually . . . in time  . . . there was a little more definition, but it completely erased the horizon," Eve goes on to say. "They (the trees) seemed to be floating there. I was fascinated by that."
Eve Turek on the Language of Photography

By Eve Turek

I've been puzzling for a while now about the language of photography. I don't mean aperture or white balance or raw; I'm talking about something much more fundamental than even these terms.

Cinematographers "make" movies.

Writers "make up" or "tell" or "share" stories. They engage in dialog, a sharing sort of word, implying at least two participants, perhaps more.

But photographers?

We photographers "take" pictures.  We "take" sunrises and sunsets.

Worse, we "capture" moments, as if we own these, as if we have a right to them.

Worse still, we "shoot" – we shoot babies, we shoot eagles, we shoot the famous, we shoot perfect strangers.

We shoot, we take, we capture.  Even if we don't really mean anything by the terms, I find a sort of arrogance or hubris in the words we use.  None of that language fits with how I think of photography. I think of photography with profound gratitude. I think of how many times I have felt led to or invited within a scene or an encounter. I go out with my camera and my "please" and "thank you." On my best days, I receive. I am gifted and graced with amazing moments that I then, thanks to this medium, am privileged to not only witness, but to share.

Photographers, sometimes even more than writers, are often the ones invited into the circle of the most intimate moments of people's lives: Weddings. Milestone birthdays. Anniversaries. Graduations.

I don't want to ever "take" this wonderful world for granted. Gratitude keeps me grounded. I hope I am a photographer for the rest of my life, but I also hope I never "take" another picture.