Outer Banks Automotive Marketing Expert, Chuck Fisher, Hits Amazon Best-Seller List
Press Release –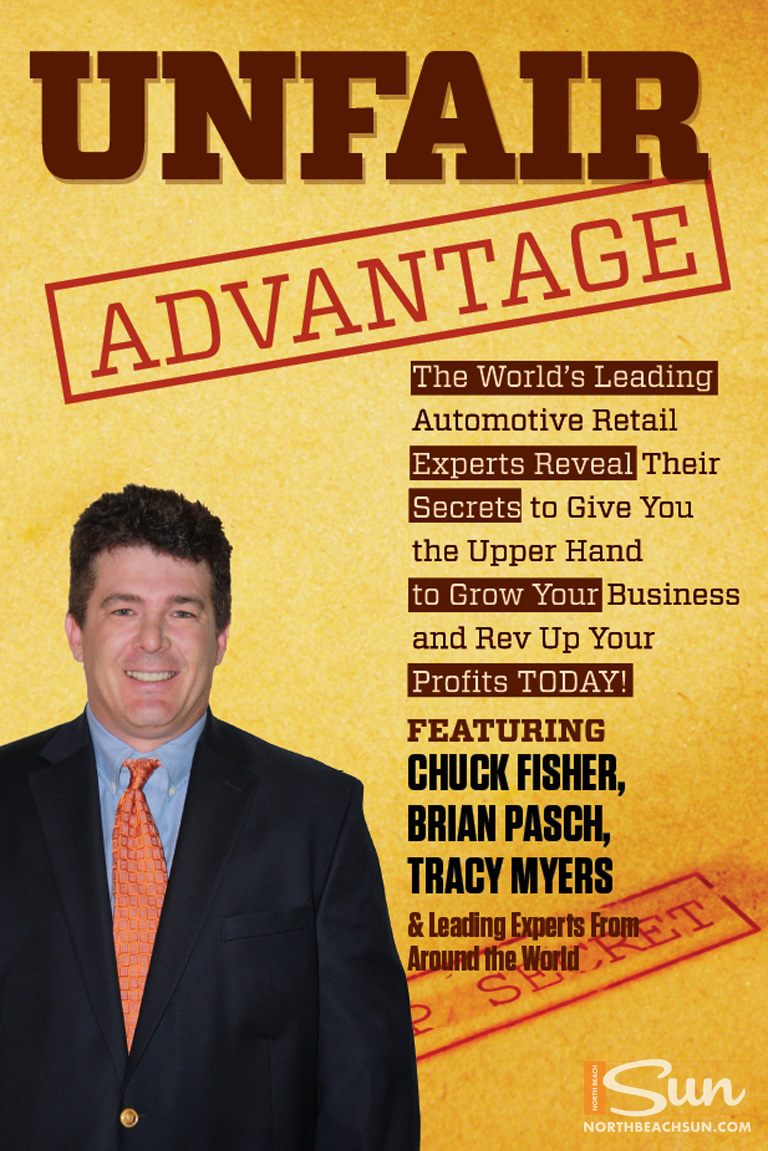 Contributing his expertise to the bestselling book, "Unfair Advantage: The World's Leading Automotive Retail Experts Reveal Their Secrets . . .", Chuck Fisher tells readers in clear language how they can increase their business. Written with Nick Nanton, Esq., Brian Pasch, CEO of PCG Digital Marketing and Tracy Myers, car dealership owner and, best-selling author and speaker, the book soared to the top of a number of Amazon.com bestseller lists.
From manufacturing business development, to distribution, to setting up call center environments Chuck understands the dynamics of success. He has predicted many of the changes that are currently being implemented in today's business environment.
"Unfair Advantage" features advice from some of the most successful automotive retail experts from around the world. The authors share business strategies and real-life solutions that can help car dealership owners, general managers, sales managers and e-commerce directors in the new and rapidly changing economy.
Chuck contributed the chapter "In the Driver's Seat: Be in Control of Your Own Website Managing Your Digital Assets," to the book.
On the day of release, Unfair Advantage, reached best-seller status in nine Amazon.com categories, including Three #1's! The book achieved best-seller status in the Automotive, Automotive Buyers Guide, Direct Marketing, Marketing, Marketing & Sales, Entrepreneurship, Small Business and Entrepreneurship, Business & Investing, and Professional & Technical categories.
Chuck Fisher is the CEO of Rank My Media LLC, a multi-channel marketing firm based in Outer Banks, NC. Chuck draws on 13 years of internet experience to guide his customers in growing their business.
In collaboration with other experts, Chuck has developed website solutions allowing the user full control of the design, URL link structure and all parameters. The program encourages businesses to utilize multi-platform deployment with social networking and consistent online branding.
Rank My Media provides online venues, processes, and allows dealers the opportunity to create webmasters in-house for swift changes. Chuck is a member of the Carolina Independent Automobile Dealers' Association (CIADA), an association that promotes independent automobile dealers in North and South Carolina.
In recognition for the success of "Unfair Advantage" Chuck will be recognized by The National Academy of Best-Selling Authors®, an organization that honors authors from many of the leading independent best-sellers lists. The authors of this book have agreed to donate all royalties to www.MarketersForGood.org.
To order a copy of the book, please go to Order Unfair Advantage
For more information about Chuck Fisher, please visit http://rankmymedia.com/