Outer Banks Accounting Firm Reaches Milestone–40 Years and Still Thriving
By Kip Tabb –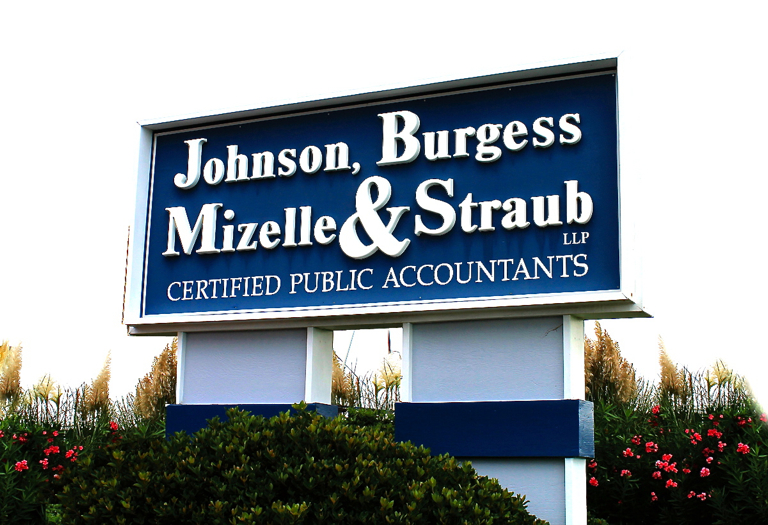 The great leaders are like the best conductors – they reach beyond the notes to reach the magic in the players. – Blaine Lee
Forty years in business is a remarkable feat. Forty years in business on the Outer Banks is, well, almost unheard of. Yet somehow the Kitty Hawk accounting firm of Johnson, Burgess, Mizelle & Straub has not only survived, it has thrived and grown.
When Edgar Johnson founded the company in 1973, the Outer Banks had a permanent population of just over 7,000, the nation's economy was just entering a two year recession and nobody had yet figured out how to market the Outer Banks to the rest of the world.
In other words, it was not a good time to start a business—especially one that depended on the success of other businesses for its own income.
Johnson, however, realized regardless of where the economy stood, two things were certain and one of those was taxes. "Businesses still needed accounting services," Debbie Burgess, Senior Partner in the firm, says. "Even then, people still needed their taxes done."
Edgar Johnson passed away in 1995, but the concepts he developed of what a successful business should be and how to achieve that success continues today. "Ed was a visionary," Burgess says. "He started the firm and his ideas continue to influence how we do business. He had a plan for the practical continuation of the firm. A plan for when one partner retires how we would continue to be successful."
In talking to Burgess, however, it is clear that the founder was also a pioneer—a man who was not afraid to walk to the beat of a different drummer if conventional wisdom did not match what he observed.
After working with Debbie Burgess in the summer, Johnson hired her full time after graduation from NC State and then encouraged her to become a CPA, at a time when a woman CPA was very rare. In 1983 he brought her on as a partner—again, a move that was contrary to the trends in the country.
"He was a mentor," Burgess recalls. "He had a lot of faith in me."
It was not just Burgess who was mentored by Johnson—he approached everybody in the same way. "Ed just expected that we would excel, and we did," Burgess says.
Burgess' observation is echoed by Janice Crumpton, who has worked in the office since 1994. "He expected the best from everybody," she says. "And he made you find it."
The firm now has six CPAs offering a wide variety of services. In addition to the licensed staff there are seven full time staff members supporting the services the firm offers.
Although based on a strong foundation, the firm continues to evolve. "We're doing a lot more with technology now," Burgess says. "A lot of our clients don't even have to step in our door. We've had to grow and change with the Outer Banks. We'll continue to be here."