One Man's Trash… Finds its Way into My Home
By Amanda McDanel –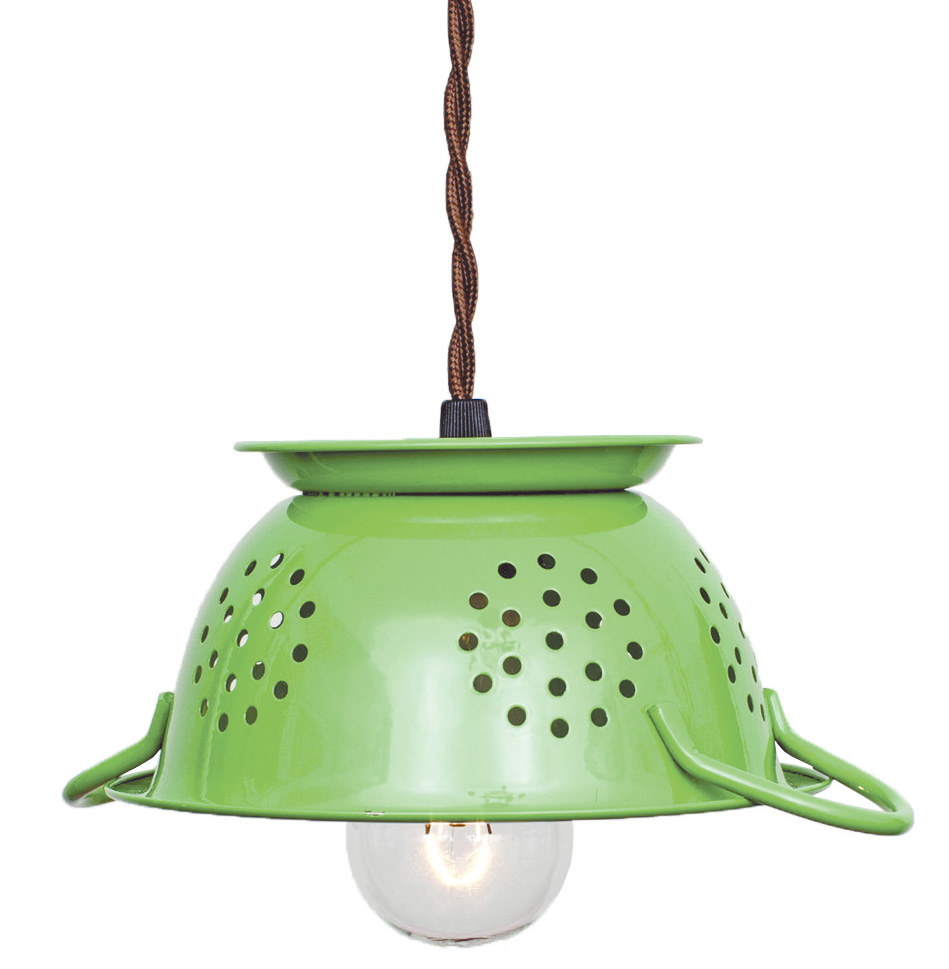 "It's the most wonderful time of the year!" chirps my friend Courtney through the receiver. Christmas? No. "Back to school time" as portrayed by the Staples commercial with parents skipping down the halls tossing fresh pencils in their baskets while children sulk along beside them? Nope. "Its bulk item pickup day!" she says and senses my giant smile through the phone.
When I was growing up my mother would drag me out of bed on Saturday mornings to hit all the yards sales within a 30 square mile radius of our home. Every. Single. One. This was before wireless internet, so we did it the old-fashioned way with a newspaper, a black pen, and a map.
At first, I was bored out of my mind looking at garden utensils, ugly furniture and countless knick-knack chickens to add to my mom's collection. A few years later though, the sales became intriguing as I found out that I was pretty clever when it came to repurposing things. Scrap fabric became dresses for my dolls.  An old metal bucket and a rope became a pulley system for my treehouse so that I didn't have to go inside for lunch. Looking back, I wonder if I was born with an old soul or was I just an imaginative only child because I had no other siblings to play with?
Either way, I believe this all played into my favor as I grew up and moved away from home. While I like to think of my decorating style as eclectic, I am sure it has been referred to in other terms. I like unusual things and I seem to always find a place for them in my décor.
For instance, my seventies orange vinyl swivel chairs were a "gift" from our good friend Bob Furr after I harassed him for two years to let me give them a good home. They sit in my living room astride from our Marcia Cline painting of a Nags Head cottage and an antique stained glass window that came from an old church that was being demolished in Wilmington. In the dining room is an old metal dental cabinet with glass shelves and instrument drawers that my husband dragged across two states. Within the cabinet, sits my grandpa's "dirty lady" glasses that shed their clothes when filled with ice-cold liquid and a few of my mom's yard sale glassware finds.
Fortunately almost six years of marriage has dulled my husband's reaction to my "treasures." What used to be utter exasperation, has settled into a bland acceptance and sometimes, if I am lucky, indulgence.
Therefore, when I receive the call from Courtney, who also enjoys finding outcasts on the side of the road and revamping them to give them a fresh look on life, I set out on a drive to nowhere.
Up and down the street, I see broken dressers, mattresses, old lamps and lots of crate furniture. It is during an unexpected turn down Colington Road that I spy an old set of wooden steps. They are on the main road in front of a mobile home park. Sea blue and faded white wood, they stood approximately four feet tall and looked in decent shape. This is where my wheels start turning…shelves? Treehouse steps? Potting bench? Plant stand? No doubt, I will figure out what to do with them, the challenge is getting them home… in my little semi-compact car.
I have been known to pack a car relatively full. I recall one such unexpected trip home during college with the entire contents of my closet packed into the trunk of my Pontiac Fiero so that I didn't have to pay to do laundry.
This is a completely different animal. With a sigh, I pull out my phone, take a picture to text it to my better half that holds the keys to the Chevy Suburban, and hold my breath. When I get a call back, I realize that I'm in luck and I am probably going to owe him on this one. I debate whether it is a six or twelve pack of beer in damages while I wait for him to come and pick up my latest find.
Luckily, bulk item pick-up only happens twice a year because my 1800 square foot house can only hold so many treasures before someone is likely to refer me to an episode of Hoarders.