OBX July 4th Events Explode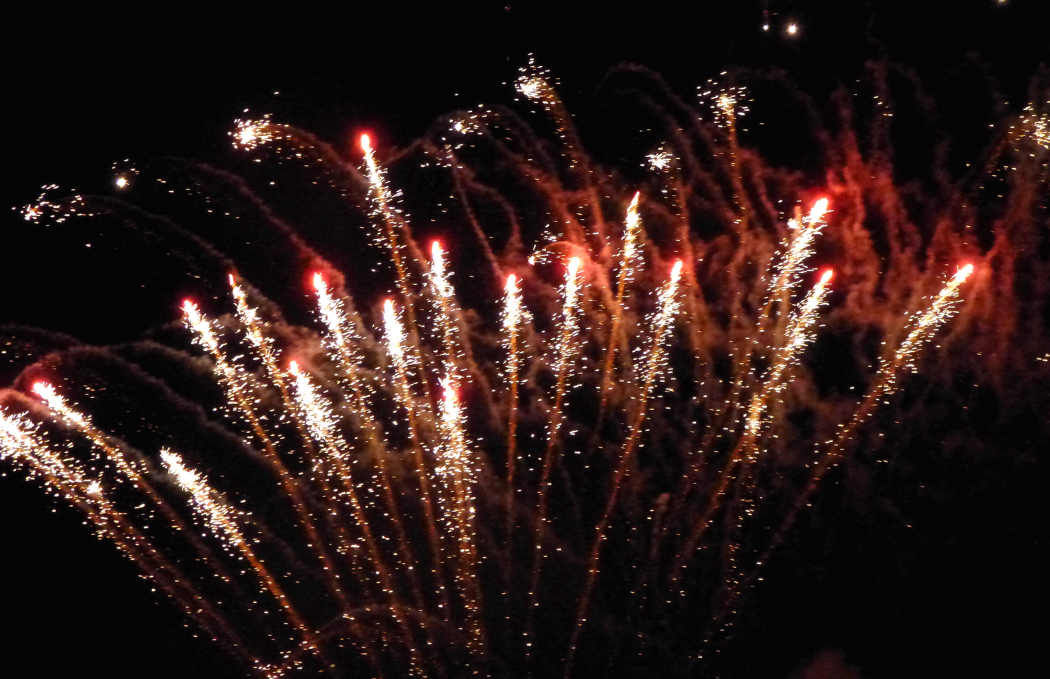 Independence Day is upon us here on the Outer Banks and there is so much to do that for the uninitiated it can be somewhat overwhelming. Actually, even for the initiated—whatever that is—it can be as well.
So for the overwhelmed, confused, or longtime resident who may or may not agree with our Fourth of July assessments, here is the 2016 Thumbnail Sketch of All Things OBX July 4th. Except for the events at Avon and Ocracoke where we don't see how we'll get to them this year.
Events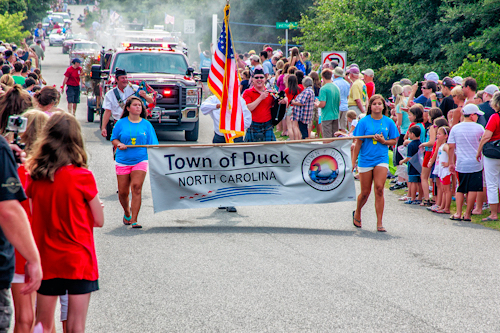 2016 Killer Dunes 2-Miler & Fun Run
We'll admit we have never run this race, and for the hardcore runner or anyone looking for a real physical challenge, this is where it's at. Two miles up and down the soft sand of Jockey's Ridge should get the heart pumping.
A challenge—yes . . . but the setting is beautiful.
Actually, according to some information we came across, a two mile run on sand should be the equivalent of a 3.2 mile course . . . 5K for the mathematically challenged.
There is also a quarter mile fun run.
12th Annual Town of Duck 4th of July Parade
A real favorite and worth an early wakeup call and quick cup of coffee. The Town of Duck 4th of July Parade is the whackiest, most fun parade imaginable. Dogs in costumes, people in costumes, strolling musicians . . . a little bit of everything and all of it done with a wink and a nod to humor while never losing sight of how great it is to be an American.
The parade begins at 9:00 a.m. but it's a good idea to get there early. Although no part of the parade route touches NC12, traffic is a mess for the two hours or so of the parade.
After the parade, everyone adjourns to the Town Green for live music, watermelon, the awarding of trophies and lots and lots of fun.
Town of Manteo 4th of July Celebration
About as all-American as it gets, the Manteo 4th of July celebration is an all day affair with lots of street food—the funnel cake always gets a thumbs up—live entertainment and an all around feel of a fair.
Downtown Manteo is as pretty a small town as there is; lot's of small shops to wander in and out of, great sidewalk cafes and the Dare County Arts Council gallery in the old County Courthouse. Worth a visit under any circumstances, the 4th just makes it more special.
Whalehead Club-24th Annual Independence Day Celebration
Manteo isn't the only place on the Outer Banks where there is something for the whole family to do. The Whalehead Club in Corolla kicks off it's Independence Day festivities at 5:00 p.m. with live music, a watermelon eating contest, children's games—there's even a cornhole tournament.
It would be hard to picture a more beautiful setting and if there is a breeze coming off the sound, things will be about as close to perfect as it gets.
The Fireworks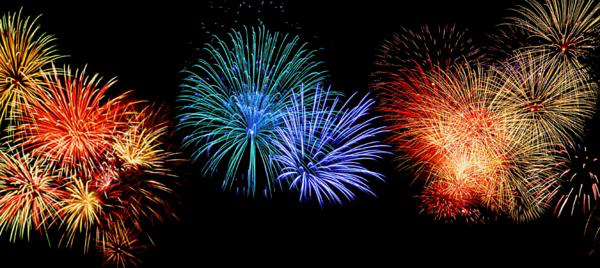 The 4th of July is all about lighting up the night sky and painting the darkness with iridescent red, white and blue fireworks. Here's a quick guide to what's happening, where it's happening and what it's all about.
All fireworks begin at approximately 9:00 p.m.
Whalehead Club
Currituck County, which sponsors the fireworks at the Whalehead Club, always puts on a great show. It all makes for a great late afternoon into evening event with the celebration beginning at 5:00 p.m.
Manteo-Roanoke Island Festival Park
This may be the one to go to. Bring a lawn chair, a beach towel or just sit on the grass at the Outdoor Pavilion at Roanoke Island Festival Park. Live concert begins at 8:00 p.m. with fireworks at dusk.
When fireworks were set off at the Outer Banks Bluegrass Festival it was a pretty spectacular showing. Look for more of the same July 4th evening.
Kill Devil Hills/Nags Head
We're putting Kill Devil Hills and Nags Head together because a strategically placed position on the beach should allow simultaneous viewing for the fireworks.
Avalon Pier in Kill Devil Hills hosts the KDH fireworks and in Nags Head it's the Nags Head Fishing Pier. The piers are 5.5 miles apart, the show will be a bit far away (2.75 miles for the mathematically challenged), but it is something to consider.
Otherwise, find a good place close to either one of the two piers, kick back and relax.
There is something magical about watching our nation's Independence Day celebrations on the edge of the continent.