Myths & Truths of Second Weddings
By Marie Russell –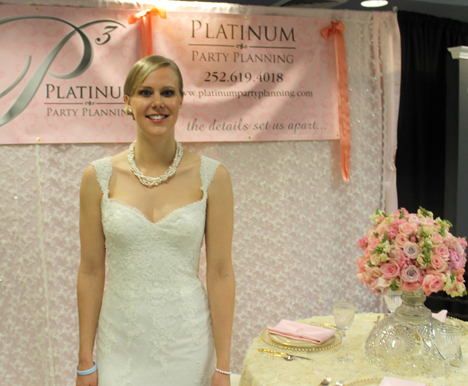 The Outer Banks is a beautiful place and it's no wonder it's known for amazing beach weddings. In many cases, the bride or groom has vacationed here as a child and always thought of his or her wedding, walking down the sandy beach to unite for the first time.
What many people don't realize is that the Outer Banks is a huge destination wedding location for any occasion, including second weddings. Currently, one in four marriages ends in divorce, but 50% of those remarry! Brides and grooms marrying for the second time aren't always confident regarding protocol for wedding number two. After planning several second weddings, I've come up with a list of falsehoods to ease the happy couple and their families along with a list of do's to follow and feel confident that this wedding is even more memorable than the first.
MYTH: The family shouldn't pay for the wedding, so aim for a smaller one
Usually this applies when it's the second wedding for both the bride and the groom and they are paying for it themselves. If this is a bride's first wedding and groom's second, it is customary for her family to pay the majority of the expenses. If this is the bride's second wedding and the groom's first, the groom's family may want to cover more of the expenses than usual or the couple may choose to contribute a larger portion of the expenses than they might for a first wedding.
 MYTH: Showers and parties: don't have any
If either the bride or groom has been married before, more than likely they would be inviting some, if not all, of the same guests to the wedding that were invited to the first wedding. That being said, it is not conventional for those same hosts to throw a wedding shower. The bride and groom may throw their own, but gifts should not be expected. However, if this were either the bride or groom's first wedding it would be appropriate to receive gifts and be showered as if it were the first wedding.
MYTH: No wedding party is allowed
This is a huge myth. Second weddings can definitely have a wedding party. The bride and groom should certainly ask their most important friends and family to stand up with them to support this marriage.
MYTH: Don't register for gifts
This is another myth that I can hopefully eradicate. Yes, absolutely register. People may want to get a gift to celebrate the fresh beginning. Try registering for more personal items instead of the standard china, glassware and towels from a previous wedding. Today there are websites dedicated to unusual registries for vacations or donations, such as OurWishingWell.com.
MYTH: The bride shouldn't wear white
The bride can most certainly wear white. White symbolizes many things, including joy and not necessarily purity.
The most touching element I have ever seen at a second wedding includes involving kids from a previous marriage.  Honor them in a special way, like giving a soon-to-be daughter a promise ring or necklace (promising to honor her as a daughter), or a special poem for a new son letting him know how special he is. I have also seen family sand ceremonies, joining the entire family together as one.
There are a lot of no-brainers that I also must mention. Don't plan the same wedding you already had. That includes picking new songs to dance to the first dances and not picking a similar or the same location as the previous wedding. Make sure to make this wedding day new and special for you to always remember.
All in all, use common sense, and plan what you feel is appropriate for your special day!
Marie Russell is a wedding and event planner located in the Outer Banks of North Carolina. She is the owner of Bordeaux Events and the newly opened Outer Banks Wedding and Etiquette Library in Southern Shores, www.bordeauxevents.com or 252-441-8183.