My Life Pile: A Book Review
By Kip Tabb –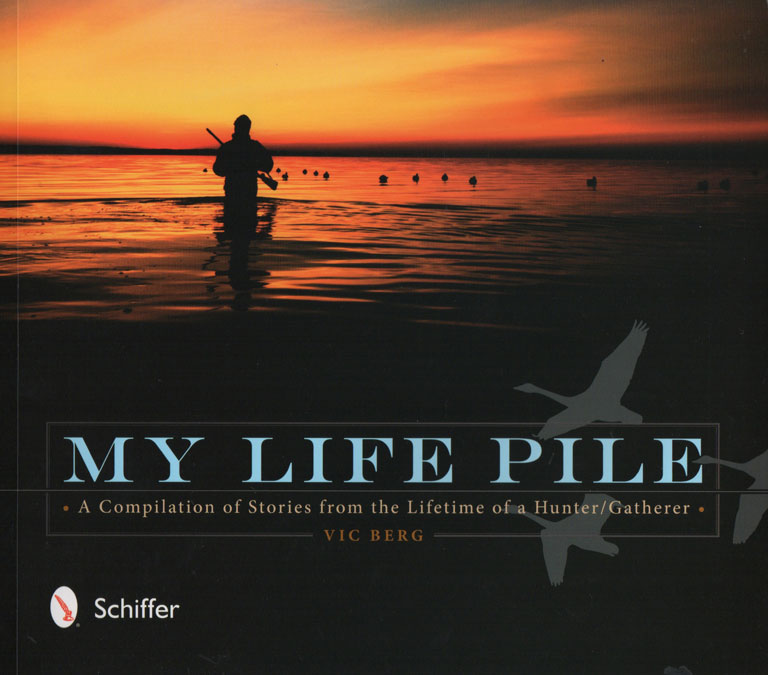 Along with being an amazing bird carver, expert hunting guide and occasional journalist, Vic Berg is now a published author.
My Life Pile, published by Schiffer Publishing, is a visually stunning, beautifully laid out book. But if you decide to buy this book, get it for Vic's writing, which is homey, informative and downright funny at times.
Here he is describing the guides that work for his outfitting service. "A good outfitter very often has to sell quirks as attributes if he is to have a chance at staying in business." He then talks about growing up the son of a preacher and vacation Bible school (" . . . it wasn't a vacation to us kids . . ."), resolves a crisis of faith as a six-year-old questions just what is "Manna from heaven" . . . and somehow it all comes back to his point about guides, hunting and integrity.
Filled with interesting little tidbits of knowledge, great story telling and a few dozen recipes, My Life Pile gets four out of four stars.