Mickey McCarthy: An Icon in Outer Banks Photography
By Jesse Fernandez
Originally published in the 2015 Holiday issue.
Mickey McCarthy has been shooting surf photos for the better part of 40 years. The son of an avid amateur photographer, Mickey caught the bug early in life. With no formal training (outside of a photography class at Fort Jackson army base as a reservist), Mickey has been documenting the Outer Banks surf scene since his days as owner and head shaper for New Sun Surfboards. His love for the subject matter stems from the fact that no two shots are ever the same. Simple and true, for every wave, every surfer, every swell, there is a difference in every frame. Initially he shot to help promote his surfboard label and respective team riders, but being an "East Coast" surf photographer for West Coast based surfing publications grew tiresome due to the fact that his best work was often being held unused until the shots were outdated and unsellable.
That all changed in the early 1990s when Mickey got a call from Florida surf photographer Tom Dugan asking for some shots for a start-up publication called Eastern Surf Magazine, or ESM as it's commonly called by surfers. Tom and partner Dick Meseroll, who had been dealing with the same east-west photographic prejudices, decided to solve the problem by publishing their own surf mag. They wanted Mickey on their staff because of his proven track record in recording the action of the Outer Banks surf community. That call was the beginning of a 25-year relationship that led Mickey to being revered as one of the longest tenured contributors to the magazine since its inception. The duo also helped ease Mickey into the digital age with gear, advice and encouragement to stay on task despite the influx of youthful competition from shooters who bypassed the manual focus era.
Currently, Mickey is firmly entrenched in the surf community as an ESM staffer and official photographer for the Eastern Surfing Association. While he has retired after 25 years in the surfboard manufacturing trade, he can still be found shooting any time there is a decent swell, sometimes from mid-morning when the light gets good until the evening when the sun drops into the sound.
It's that kind of dedication to his craft that led to a call from the Dare County Arts Council to see if he would like to be a featured artist at their gallery in Manteo. The answer to that was a fairly simple yes, which led to the task of narrowing down thousands of images shot over the years to a favorite few. These included shots of not only surfing and waves, but also the iconic lighthouses, seascapes and sunsets of eastern North Carolina. Not one to put his years of craftsmanship to waste, Mickey then built custom frames for almost the entire collection to complement the colors and textures of the chosen images.
Something tells me the success of this solo show, which ran during the month of October, will get him another invite to the gallery sometime in the near future.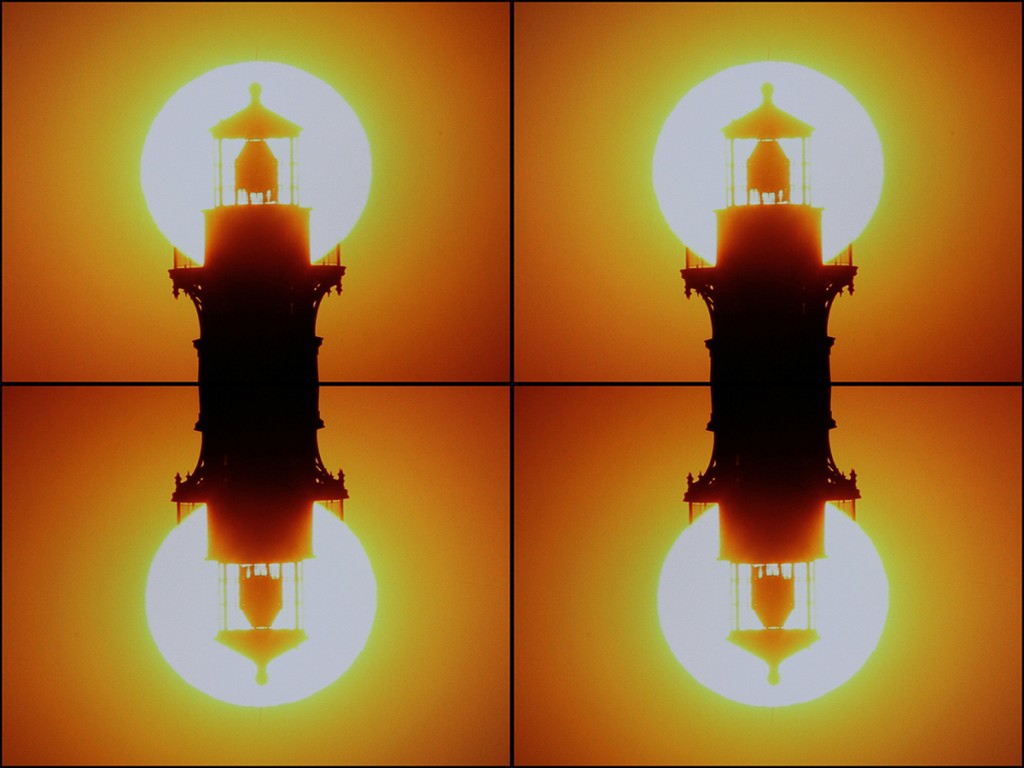 While the road to legendary status among peers can be peppered with missteps, jealousies and misconceptions, Mickey has passed through those doors quite smoothly. One would be hard-pressed to find anyone in the surf world who has a bad word to say about this humble, hardworking man. From documenting the careers of Outer Banks professional surfers like Jesse Hines, Noah Snyder and Jeff Myers to shooting and sharing photos of emerging stars like Nohea Futrell and Quentin Turko, Mickey has been extremely generous with his time and images.
Catch one of his local slideshows narrated by Matt Pruett and you'll find a combination of art and hilarity that outweighs the cost of admission (free). Walk up for a chat while he's on the shoreline firing away and you'll find a seasoned pro catching the best sequence of the day, and returning to the conversation without missing a beat. Mickey is just one of those guys who "gets it" and is not afraid to share. Look for him on a beach near you during the next swell.