Gravity-A Review
By Kip Tabb –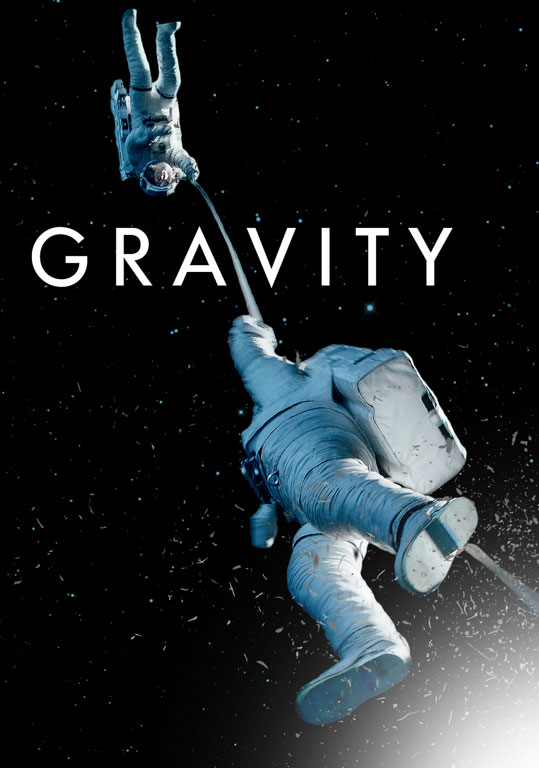 We'll call this a Spaghetti Western review . . . a review in three sections: The Good, The Bad and The Ugly.
The Good
The special effects in Gravity have been universally praised and it's no wonder. Stunning, shocking and almost terrifying at times, the absolute void of space never seemed simultaneously so beautiful and a place of soul crushing danger.
It would be hard to imagine better performances than the acting of George Clooney and Sandra Bullock in this film. Bullock in particular stands out because for most of the film, she is the only one on screen and her ability to portray terror, hope, panic and an indominable will to survive showcased a true profressional at the top of her game.
The direction is taut and almost austere. Even though the whole movie takes place in Outer Space, it is one of the most claustrophobic feeling movies I have ever seen.
The Bad
The script.
I was going to leave it at just that, but there should be some explanation with it.
Back about 300 years or so ago, English poet Samuel Coleridge penned the phrase, the " . . . willing suspension of disbelief . . . " The phrase has become shorthand for how we judge all fiction.
But before he got to that key phrase, he wrote something equally as important, pointing out that to create a "suspension of disbelief" there must first be "a human interest and a semblance of truth sufficient to . . ." spark our imagination.
In that regard, the script fails miserably. It's that "semblance of truth" thing . . . there is none.
We are asked to believe that using nothing but sight lines the astronauts are able to navigate through space to objects 50 or 100 miles away. Now admittedly there is no friction in space, so an object in motion will tend to stay in motion, but this was more than what my very active imagination could accept.
There was a very "human interest" back story but even that stretched the suspension of disbelief to the breaking point since it asked us to believe there was an entire history of tragedy in Sandra Bullock's life that no one knew about. These are astronauts—they were probably so vetted by NASA, the agency no doubt knew their kindergarten grades.
The Ugly
One of my favorite parts of the movie experience is the preview of coming attractions. I race through the condiment line to get to my seat in time—have even been known to forgo my Reese's Pieces.
What we were subjected to was a half hour infomercial for TV shows, specials and upcoming events—and product advertising. Talk about a mood killer, this was a terrible way to get an audience ready for a movie.
To recommend or not to recommend, that is the question: Figure two and an half stars out of four. It's a good movie; it's enjoyable; it's not as good as it's hype.
Now playing at the R/C Kill Devil Hills Movies 10.