Back to School
By Lindsey Dianna –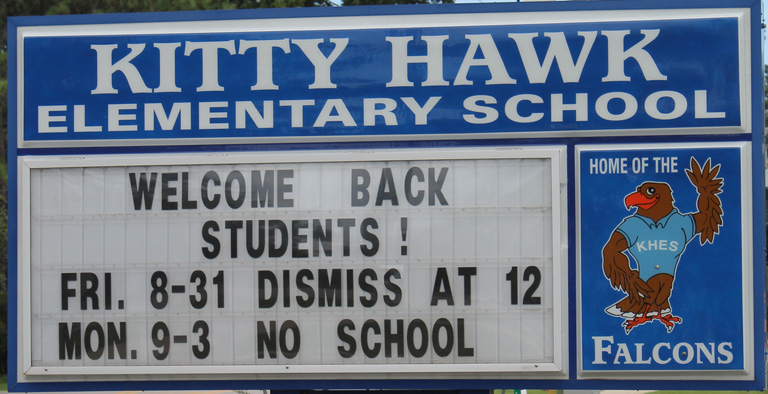 Of all of the holidays we Americans insist on promoting, there is a day that holds just as much sentiment, anticipation and giddiness as Christmas morning (or Arbor Day, or National Sandwich Day if that's more your thing).
The First Day of School brings tears to the eyes of mothers who can't believe their baby has set off on the long journey of formal education. It also brings the heady wave of new freedom that comes with knowing that from 8 to 2:30 (5 days a week, and it's free!) they will be asking someone else "Why" all the livelong day.
In pondering this momentous occasion, I have a few questions of my own.
Will they make friends? Will they be scared without me? Will she keep lifting her dress overhead her entire school career?  Will she say please and thank you?  Will he forget to wipe his hiney and make a formal statement about how much his butt itches? Will he continue to strip completely every time he "goes number two"? Will she continue to mutter "Jesus" with a disgusted tone of voice when she drops something? Exactly when might I be summoned into the principal's office to discuss such pleasantries and attempt to translate highly coded family phrases?
Before you suggest that I knock on a lumberyard full of wood to try and prevent these things from happening, know that I have been operating under the assumption that we are, and have been, on borrowed time thus far.
The more you have managed to shelter and protect them, the more reasons you have to fear exposure to Things You Didn't Want Them to Know. It's all well and good that your Little Angels have never watched the Power Rangers or WWF matches, but you can believe that the first time they the playground they will begin hearing and seeing all of the things you never wanted them to learn, piledrivers and all. They will come home with a variety of new phrases and lingo of varying caliber, ranging from the adorable ("I dig my school buds! They're so rad!"), to the horrifying ("What does tonsil hockey mean?"). So much to learn, so little time.  Let The Games Begin!!!
Come back in the next weeks for sequels to this topic; next up is Dear Teachers; What I'd Like You to Keep in Mind This Year (before you call social services).