B.S. in Parenting – Mid Term Reviews
By Lindsey Dianna –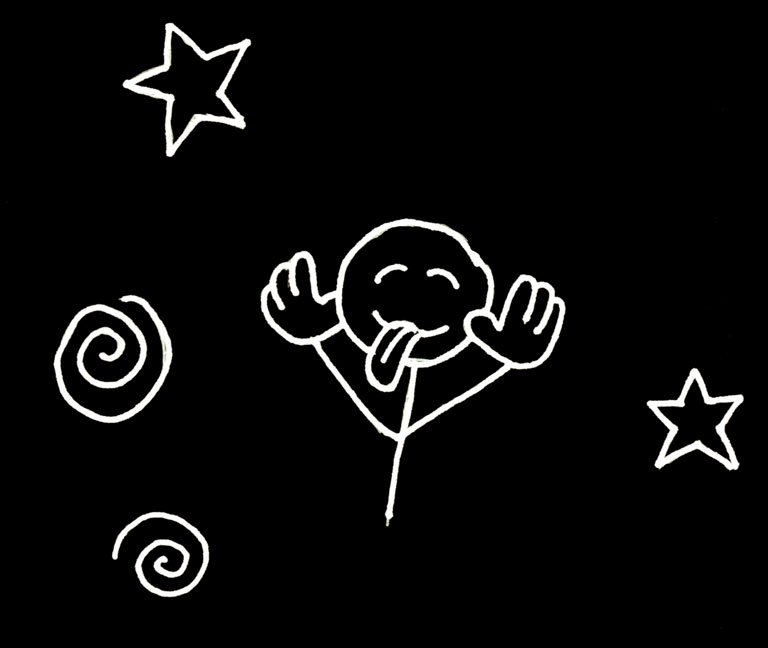 (The following "performance reviews" are intended for straight-up humor and not intended as some sort of template. Did I need to tell you that? In a "this bag is not a toy" world, one never knows!)
Ahem. Well kids, as we approach the end of the fall season, I'm glad we could all sit down and take an honest look at some of your highs and lows so far. I'm sure you are all interested in making life easier (for me), never mind your secret passion for self-improvement in general, am I right? Super. Let's do this!
Oldest:
~You've become quite the little helper. While I truly appreciate you "stepping it up" lately, I'm afraid we've had a bit of role confusion—technically I am the adult. No, seriously. I do not drone on and dole out guidance and rule-type thingies because it's just too quiet in here.
~The vacant stare I get in response to my questions is alarming. I'm also concerned about the possible loss of your hearing. When I said "ear muffs" that was not a permanent reference, as in "Please, never hear me when I'm talking to you, ever." It is to be used specifically when I am swearing like a sailor or talking about "grown-up things."
~While my motto has long been "better a smart ass than a dumb ass", methinks you have taken this a bit too far. Newsflash: you have plenty of time before the tween years—simmah down now!
~Adults have a particular distaste for hearing any variation of "No it's not" (read "You're Wrong and must be a Royal Idiot"). Quit it.
Mid-Kid:
~Ah, my spirited little filly. Where to begin? You could easily take Evander Holyfield with one of your "hugs"—and while I give you an A+ for effort, darling girl, I'm afraid I am not properly insured to carry someone as randomly aggressive as you, even if it is in the name of love.
~I don't want to sound too much like your mother here, but I would like to suggest that at sometime in the extremely near future you curtail Nudity and Flashing (of me and yourself in particular). Because I said so.
~Your unbridled passion for making all things related to "Private Parts" public knowledge just wows.
~I'm going to need you to bring your volume down from Standing Next To Speakers At a Heavy Metal Show to Easy Listening—or, perhaps even treat us to your coveted and rarely heard Inside Voice.
Youngest:
~Congratulations! You have recently graduated to toddler status after almost a year and a half of being an adorable and relatively silent infant. I see you are an over-achiever and wish to obtain early "terrible twos" status at only 16 months, but I must tell you that I wish you would just slow your freaking roll.
~In a word, hygiene. Boogers aside, we simply must put some reigns on the whole diaper-changing situation. Quite frankly, my dear, you are full of crap. So. Much. Crap. I'm not the only one who's noticed.
~ As someone who briefly served as my own bouncer, the force of your "noodle" maneuver is truly impressive! The mad Jedi skills that you summon in order to convince me that I am not strong enough to force your hot crossed buns into a car seat are mind blowing! You must chill.
~Your efforts in language are valiant; consider practicing in a whisper voice. Please.
3-Pack:
Mind you I'm not even bringing bed time into this discussion; you should note that I give you generous leeway from "the witching hour" (5pm) until I am able to put you down—just for the night, of course. My policy with you all since I began this management role has always been to treat you like my former intoxicated bar customers during my years as a cocktail waitress and bartender. I grin and bear it, keeping you safe until I can pour you into a cab—I mean bed. Karma is coming for you.
Any feedback is encouraged, though objections or complaints will be handled similarly to how I handle stray puzzle pieces belonging to a 1,000 piece clusterfudge, Barbie shoes, and random plastic crapola that will never ever have all its pieces in the same place at the same time. That is to say, I send them marching to their doom. But really, sweeties, your input is welcome.
Having said all of that, Mama loves you sooooo much! If y'all could tighten up a tad I'm pretty sure you will see your progress reflected on your next midterm review, or at least with a cookie.
With love, Management