Yo Mama's Big Fat Booty Band Rock the Brewing Station Saturday Night
By CK Evans –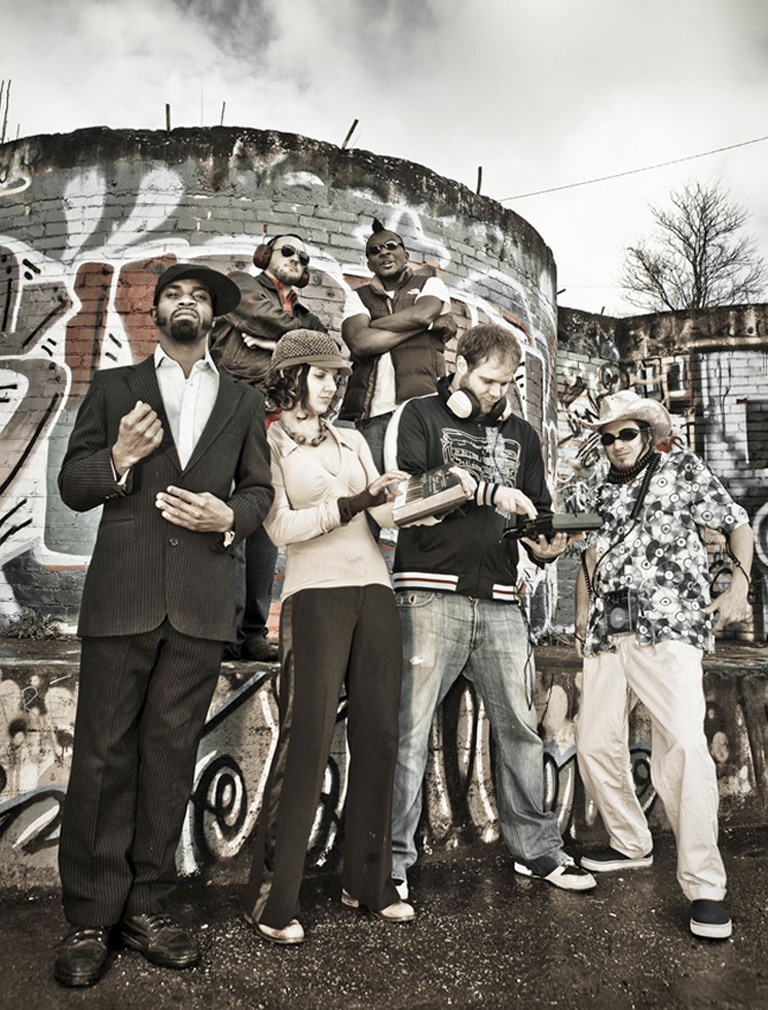 That's right Asheville's favorite booty shaking big band is coming back to the pub Saturday May 19th for a memorable night of musical fun.  Coming off their March release of their 2nd studio album  Doin' it Hard they should be primed for a great night!
Yo Mama's Big Fat Booty Band
It began as a party, grew into a band, evolved into a sound, and emerged as an institution. Yo Mama's Big Fat Booty Band (the Booty Band) has gone through many changes since their fated onset in 2002. Today they are ready to shake the world, one cheek at a time.
The band's first official studio release, Now You Know, debuted in 2007 to critical acclaim. The Booty Band received Home Grown Music Network's Album of the Year and Band of the Year awards, as well as the #3 best regional album from WNCW, one of the top Triple A stations in the country.
Awe-inspiring live shows, powerful original compositions, and crowd-pleasing presentations have helped the Booty Band build a rock-solid nationwide fanbase. Having completed three national tours in 2010 alone, the band has worked hard and done well to keep this fanbase fired up and growing fast. They have secured headlining slots at many prestigious festivals including Wakarusa, Jam Cruise, Bear Creek, Jazz Aspen, Long Beach Funk Fest, Rock Boat, Bele Chere (six consecutive years), Floyd Fest, and Smile Fest.
Their second studio album, Doin' It Hard, is a reflection of the band's approach to music, touring, performing, recording, and life in general. Recorded in June 2010 at the City of Progress Studios in Miami, FL under the cultivated ear of DJ Le Spam (Andrew Yeomanson) Doin' It Hard is Yo Mama's Big Fat Booty Band—next-generation, redefined for a new decade.
Doin' It Hard is available on 12" vinyl, compact disc, and digital download from all of your favorite online providers.
Yo Mama's Big Fat Booty Band is: Lee Allen (drums), Mary Frances (keys, vocals), Greg Hollowell (tenor sax, bari sax, flute), Al Al Ingram (bass, vocals), Derrick Johnson (trombone), and JP Miller (guitar, vocals).
The link to the Brewing Station event page is http://obbrewing.com/event/yo-mammas-big-fat-booty-band/