What I Really Want for Christmas and the New Year is World Peace (Cookies)
By Amanda McDanel –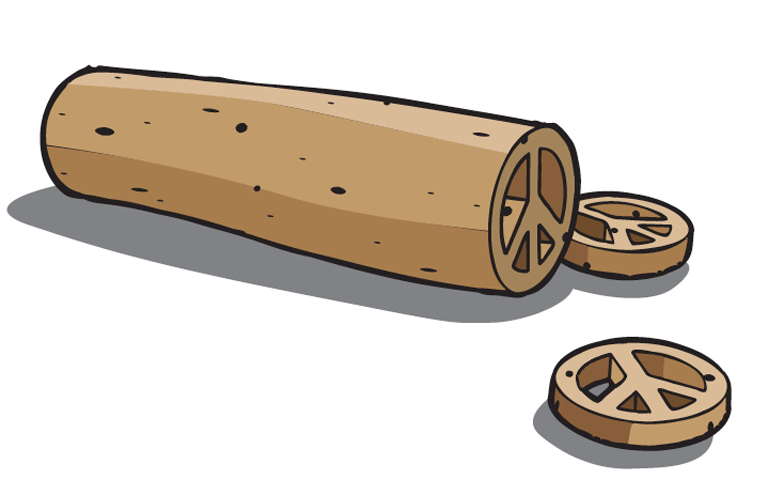 Sometimes I surprise myself. I consider myself a competent person but especially as I get older, I realize there is far less and less I really do know. Compared with the teenage invincibility I experienced when I knew just about everything from ages 13-18, I now feel like parts of my brain have been robbed by a twirling tornado toddler and my innate need to multitask. Yet every once in awhile, like the aurora borealis, I'll experience a flash of brilliance.
Just about two years ago, I was experiencing the daunting task of preparing for the holiday baking season. While some of you may snicker at the thought, the bakers out there know exactly what I'm talking about. I love to be in the kitchen during the holidays–festive music on the radio, a glass of wine, and 15 dozen perfectly baked and decorated cookies ready for gift giving or taking to the holiday party. At least that is the vision in my head. In real life, it's more sticky batter fingerprints, multiple trips to the store (More sugar! More wine!) and flour, flour everywhere. The thought of fresh baked cookies for holiday parties turns into last minute premade over-crisped Toll House while running out the door—where is my other shoe?—"BECAUSE I HAVE TO MAKE FRESH COOKIES for the party, that's WHY!" moments. Sigh.
Everything changed two years ago when I read about a simple concept on a cooking blog. While preparing what she deemed "World Peace Cookies", the cook talked about preparing the dough, rolling it into logs, wrapping in plastic wrap and freezing the entire log. When she wanted a cookie—or 8—for a midnight snack, she simply pulled the log out of the freezer, sliced them off and popped them in the oven. Fresh hot homemade cookies at any moment. Dangerous? Yes. Simple? Yes. A slap your head why-didn't-I-think-of-that moment? Yes.
Most basic cookie dough recipes can be adapted for this method. Simply prepare the dough, double wrap in plastic wrap, place in a large plastic freezer bag and label the name of the cookie, cooking temperature and baking time on the outside of the bag. I usually start sometime in October and make a different kind of cookie every weekend so when the holidays roll around, I have an assorted sweet menagerie that rivals a French bakery.
Why are they considered "World Peace Cookies" you ask? If the frozen "homemade cookies on demand" method doesn't impress you—the cookies themselves will. In fact, they are so delicious, so addicting, so unforgettable that they are likely to bring about world peace. Don't believe me? Whip up a batch, take them to your next holiday gathering and see if the Democrats or Republicans in the room even debate over who won the election. They will all be too blinded by your brilliance and full of chocolatey goodness to even care.
World Peace Cookies 
(
Paris Sweets

, Dorie Greenspan)

Makes about 36 cookies

1 1/4 cups all-purpose flour

1/3 cup unsweetened cocoa powder

1/2 teaspoon baking soda

1 stick plus 3 tablespoons unsalted butter, at room temperature

2/3 cup light brown sugar, packed

1/4 cup sugar

1/2 teaspoon fleur de sel or 1/4 teaspoon fine sea salt

1 teaspoon vanilla extract

5 ounces bittersweet chocolate, chopped into chips, or a generous 3/4 cup store-bought mini chocolate chips

Sift the flour, cocoa and baking soda together.

With a mixer, beat the butter on medium speed until soft and creamy. Add both sugars, the salt and vanilla extract and beat for 2 more minutes.

With the mixer off, slowly pour in the flour and wrap a kitchen towel around the opening of the bowl to protect yourself from a flour storm. Pulse at low speed about 4 times for a second or two each time.  Mix for 30 seconds more, just until the flour disappears into the dough-for the best texture, work the dough as little as possible once the flour is added, and don't be concerned if the dough looks a little crumbly. Toss in the chocolate pieces and mix only to incorporate.

Turn the dough out onto a work surface, gather it together and divide it in half. Working with one half at a time, shape the dough into logs that are 1 1/2 inches in diameter. Wrap the logs in plastic wrap and refrigerate them for at least 3 hours. (The dough can be refrigerated for up to 3 days or frozen for up to 2 months. If you've frozen the dough, you needn't defrost it before baking — just slice the logs into cookies and bake the cookies 1 minute longer.)

Preheat the oven to 325°F.

Working with a sharp thin knife, slice the logs into rounds that are 1/2 inch thick. (The rounds are likely to crack as you're cutting them — don't be concerned, just squeeze the bits back onto each cookie.) Arrange the rounds on the baking sheets, leaving about one inch between them.

Bake the cookies one sheet at a time for 12 minutes — they won't look done, nor will they be firm, but that's just the way they should be. Transfer the baking sheet to a cooling rack and let them cool. Enjoy!