Tolls for Local Ferries Back on the Table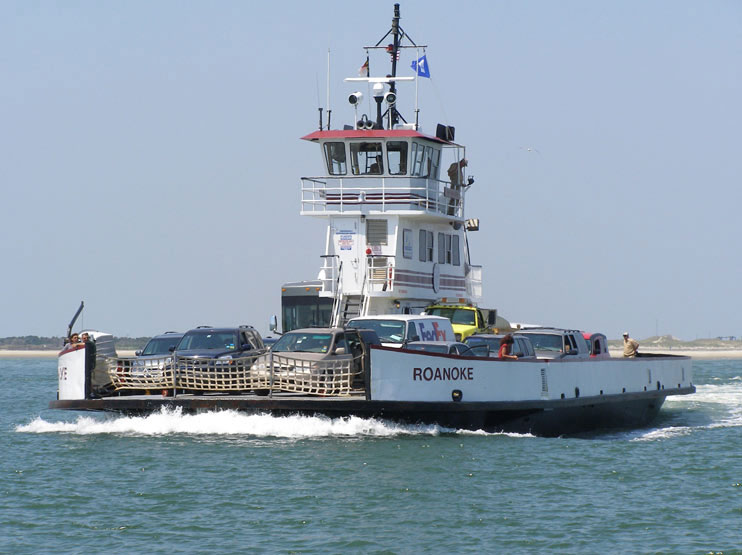 The subject of tolls for the local ferry routes is back on the table.
The Outer Banks Chamber of Commerce continues to monitor the issue of tolls for the local ferry routes and offers this additional information.
In December, the N.C. Board of Transportation adopted a resolution in response to a law passed in the General Assembly last year that authorizes NCDOT to "prescribe and collect tolls on the ferry routes."  It further required NCDOT to establish s methodology for the setting of tolls and instructs that prior to establishing such tolls on any un-tolled ferry route public hearings in the geographic area affected are to be held.
Schedule for local hearings
Tuesday, February 4, 2014, 7-9 p.m.
Knotts Island Elementary School
413 Woodleigh Road
Knotts Island
Wednesday, February 12, 2014, 7-9 p.m.
Ocracoke School
120 Schoolhouse Road
Ocracoke
Thursday, February 13, 2014, 7-9 p.m.
Graveyard of the Atlantic Museum
59200 Museum Drive
Hatteras
At each of the hearings, a formal presentation will start the meeting. Following the presentation, the meeting will be open for statements, questions, and comments. Anyone wishing to speak should register to do so at the sign-in table prior to the presentation. Please arrive about 30 minutes early to allow time to sign in.
Those who cannot attend one of the meetings may submit written comments to jarobbins@ncdot.gov any time before the end of business February 28. Written comments carry equal weight to verbal comments at the meetings.
Outer Banks Chamber of Commerce prior response to this issue:
Last year the Outer Banks Chamber of Commerce supported the passage and ratification of House Bill 475 which would eliminate tolls statewide on the State's ferry service. North Carolina Department of Transportation-run ferries are part of the state's highway system and link traditional paved roads in parts of the State where building bridges would be fiscally impossible.
HB 475 calls for removing all tolls and, instead, raising funds through the sales of gift items, food, etc., as well as selling advertising on the ferries. This proposal has the potential to raise more than the current revenue stream created by tolls and can have a positive impact on local businesses.  (the full text of the letter can be viewed by CLICKING HERE)