School Rules, "Vacation" Drools
By Lindsey Dianna –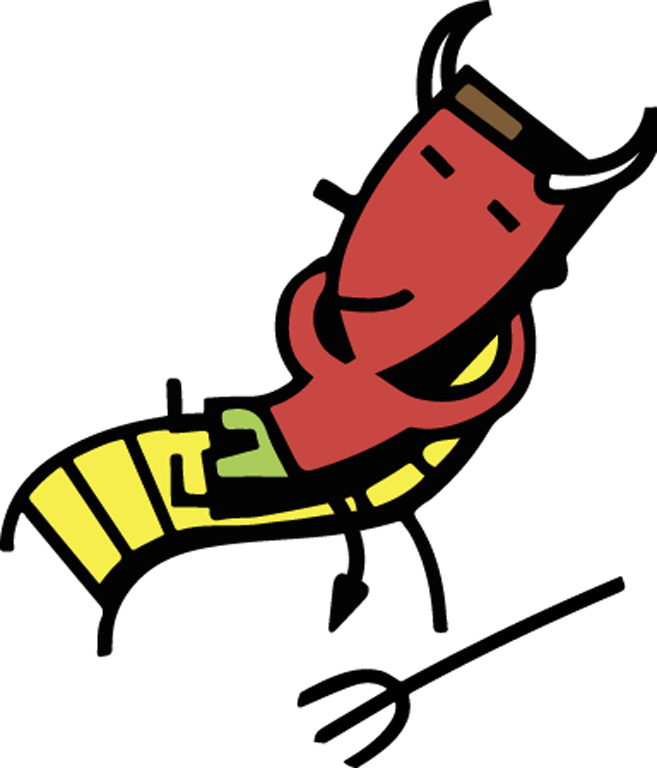 Captain Sensitivity is back, pointing out that no matter how adorable your summer photos are,  all of us walk the Gremlin/Mogwai tightrope—especially in the dog days of summer.
Boy: "Mom, I'm bleeding!! My skin is dyyyyyyyying!!"
Me: "And I'm peeing. Anything else?"
Yes, Captain Sensitivity is back, and I'm hoping that my latest Tales From the Crib Keeper will make you feel better about whatever's going on in your house. No matter how adorable your summer photos are, I choose to believe that all of us walk the Gremlin/Mogwai tightrope—especially in the dog days of summer.
Once upon a time, I was a teenage girl who had moved here for the summers and eventually year-round. Having a young baby and 2 school-aged kids now, my perspective has aged like bad wine. The thought of year-round school once seemed positively un-American; now I marvel that parents haven't risen up and demanded it to be mandatory.
There are exactly 90 days of summer vacation—ninety days. NINETY DAYS! I keep reading about how excited many parents are that summer is finally here. I'm going to reveal something truly shocking: as a parent, I mostly can't stand summer. Even my dog can't stand summer. Aahh, the island life in the summertime—crazy drivers, crazy lines, brutal schedules, never-ending fireworks, and Dear God the traffic! To quote my oldest child, "This summer is a super freak show." Yes son, you'll get no argument here.
Some of the most annoying words known to parents are "I'm bored. There's nothing to do." I don't think I'm the only one that is tempted with the 70's/80's version of "up-hill both ways" stories in which I glorify my time spent in the yard with nothing but sticks and dirt and worms as my playthings. This is a fast paced world where they can watch a certain episode of a certain show with a few clicks on the remote. I've wondered ever since TiVo exactly how I'm going to undo the often easily filled instant gratification that our technology has created.
I freely admit that TV, Netflix and "tech time" have played a bigger role in our house this summer than I would have liked (as in right now while I write). I do not relish the thought of what gems they have acquired that sound better in a movie, during the movie, than they do when repeated joyously throughout the day. "I'm not going anywhere without my fart gun!" – thanks, Despicable Me 2! Or this from the Naughties and the Smurfs: "Holy cow, the Naughties and the Smurfs were eating acid all of the time and it made them do crazy stuff!" Oh joy. We still haven't fully recovered from the Mike Myers version of Dr. Seuss' The Cat in the Hat with treasures that have stood the test of time like "Chocolate thunder", "Awkwaaaard!" and "I'll get you, and make it look like a bloody accident, too." Sigh.
In the summer it's the same as the other holidays spread out through the other year—vacations are for people from Ohio and New Jersey. Hosting the party, as we do here on the Outer Banks, we are bound up in service. It's what pays the bills, feeds us in the winter, and lured us here in the first place (along with the ocean, which I hear is beautiful this time of year). We chose this life, and we love this life, but like adulthood itself, sometimes we just want to go back in time to the carefree days. Not that we realized our days were carefree when they were, of course.
Why does school rule? Well pardon me, but duh. Once your kids are in elementary school they have "structure"—you know, that thing they tell us is key to having happy and well-behaved children?
I think I remember those, and I'm chomping at the bit for them to begin again. Thank goodness for the fall—the finish line is fast approaching.