Outer Banks Thoughts and Happenings
By Kip Tabb –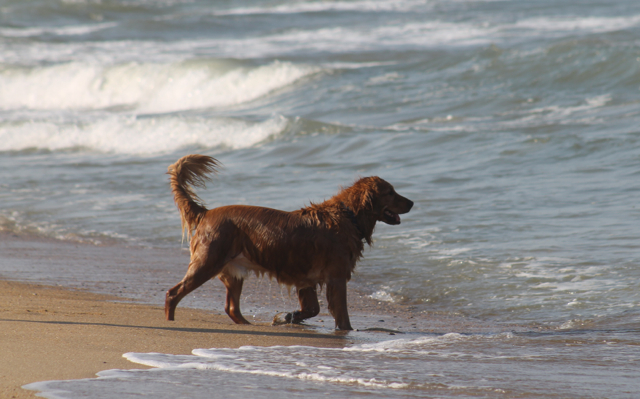 Here it is, the dog days of summer and the weather is still beautiful, the beach is calling and I'm stuck here in the office writing about the latest stuff happening on the Outer Banks.
The entertainment scene is starting to really pick up in what we're calling our Second Season. OBX Pridefest runs Friday through Sunday and the ESA Eastern Surfing Championships come to Jennette's Pier Tuesday through Saturday of next week. Should be a great show at Kelly's on Thursday with Freeway Revival coming to town, and don't forget that just about every venue on the beach is still offering live music on weekends.
There's more serious stuff to report as well.
Kitty Hawk is probably a little behind other towns in the beach nourishment process, but they may have the best thought out concept for storm mitigation–which is why they are calling it a "Beach Management Concept Assessment". The Kitty Hawk plans include pumps and ocean outflows, beach nourishment and a hard look at how it will be paid for.
The first of the summer occupancy numbers are in and they aren't numbers to celebrate . . . not numbers for doom and gloom either, but for the first time since 2009, July 2013 did not improve over 2012. The decrease was barely discernible (.4'%) but still. A business owner commented to me that he believed the government's sequester is effecting us. He pointed out that a large number of our visitors are government employees and if their income is affected it will trickle down to us. Hard to quantify, almost impossible to prove, but worth a thought. This is Dare County only–Currituck lags pretty far behind in getting their numbers out.
On the positive side, building permit activity is way, way up in Dare County. And that's across the board–dollar volume, the number of permits issued and the average value of the permits. Of course, a permit doesn't mean construction, but there is no construction without one.
Finally–good news for local commercial fishermen. A proposed ban on commercial shrimp fishing was rejected by the state Marine Fisheries Commission. The argument was that because Outer Banks sounds are nursery areas for a large number of fish, the by catch of fish in nets was negatively impacting fish populations. It's a pretty complex situation, but the research indicates that the factors involved are far more complex than singling out one commercial fleet of shrimp fishermen.
Have fun and get outside . . . which I'm going to do now.