Giving Back
By Cathy Baldwin –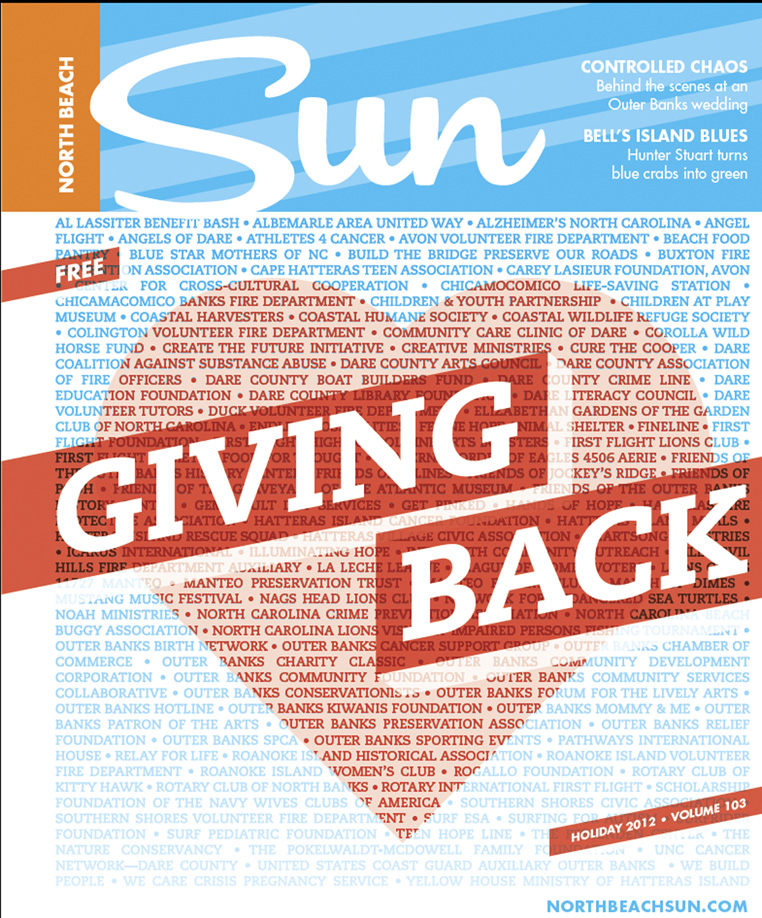 A few years ago my dear friend Anne found a lump on her two-year-old son Cooper's shoulder. It was a worst-case scenario; the doctors told her that her baby boy had cancer. It was a devastating diagnosis for Anne and her young family.
Three months later, a few friends organized a benefit at the Outer Banks Brewing Station to help pay for Cooper's mounting medical expenses. I worked the ticket booth for much of the afternoon, and watched as total strangers opened their wallets to give to this little boy's cause. One man approached the ticket booth and pulled out a hundred dollar bill. This was no high roller—no, he was a 20-something landscaper in the middle of a recession. "It's for a kid with cancer," he shrugged, and looked at me as if to say "How could I not give?"
That moment really struck me. When we "give back" in this community, it rarely goes to some big organization with a huge payroll and a staff that doles out money where it deems fit. Nope. In this community, when we donate our time or money, it's to a friend's son with cancer or to local kids who can't always get a square meal or to someone whose home was devastated by a storm. These people are our neighbors and friends, and we rally around them because it's just the right thing to do and God only knows when the tables might be turned and we find ourselves in their shoes.
Cooper's story has a wonderful ending. He is now a happy, healthy and cancer-free four-year-old boy, who—one day many years from now—will realize the kind of love and support that surrounded him and his family.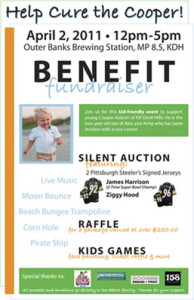 This feature focuses on just a small few of the many generous people and organizations that make a difference on the Outer Banks. I urge you not to read this as a "who's who" of giving back, but rather as a cross-sampling of the many wonderful ways people have banded together here to make life better for each other.
Undoubtedly we have left many out. But we love to spread good news, so I ask you to visit this article on the northbeachsun.com website and leave a comment to let us know how you, someone you know or a group you admire makes the Outer Banks a better place for all of us.