Outer Banks Event Recap
By Kip Tabb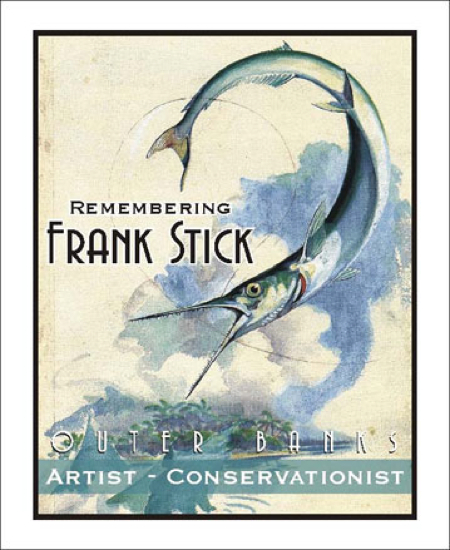 Here it is, Martin Luther King Weekend coming up, the kids have a halfday  of school on Friday and then are out through Tuesday of next week.
The big news for the weekend, of course, is the Outer Banks Wedding Association Wedding Expo on Saturday and Sunday at First Flight Middle and High Schools in Kill Devil Hills. Last year's event attracted somewhere around 1200 participants and according to the folks at OBWA, they're on target to at least match that figure this year.
It's certainly been a team effort to propel the Outer Banks to the forefront of the national wedding scene, but there can be no doubt that OBWA has been front and center in the action. No one is exactly certain where the Outer Banks ranks as a wedding destination nationally, but we're certainly a top tier site and certainly could be considered in the top 10 or 12.
The Wedding Expo is not the only thing happening this week, though.
The first classes of the joint project between North Carolina Wesleyan College and COA kicked off on Monday. The project will give local students an pathway to a four year degree from NC Wesleyan.
A couple of future events we should mention.
A new North Carolina law requires NCDOT to seek public input on upcoming projects. The nearest hearing to this area will be in Plymouth at the Vernon G. James Research and Extension Center from 4 to 7 p.m. next Thursday, January 23.
Parents, kids and actors of all sorts, practice your monologues and loosen your vocal chords–local auditions for the Lost Colony will by held on Saturday, February 8 at COA in Manteo.
Next week looks to be a busy week up in Corolla. On Tuesday, January 21, 10a.m.-12:30 the History of Maritime Disasters Series will be at the Outer Banks Center for Wildlife Education. Tuesday's theme will be "USS Monitor and the WWII Battle of the Atlantic".
Saturday, January 26 look for Catdaddy & Deacon Blues at the Whalehead Club. Rocking the joint with a combination of traditional and original blues, it looks like Catdaddy will be kickin' out the jams on the Club's Steinway Grand piano.
It will be a full  weekend of great entertainment. On Friday the 25th the 36th Annual Frank Stick Art Show will start things off with a reception at Glenn Eure's Ghost Fleet Gallery. Sponsored by the Dare County Arts Council it is an amazing art show and a great social event. Make every effort to attend–you won't be disappointed.
A quick bit of news, and probably not a complete story. I was in the Kill Devil Hills Harris Teeter last night and I noticed a big wooden structure immediately inside the front door. Seems the company is putting a Starbucks in that store and the Corolla location.
Don't forget-pancake dinner tonight at Stack 'Em High in Kitty Hawk to benefit FFHS model UN.