Bluegrass Busts Out at Outer Banks Bluegrass Festival
By Hunter Stokes –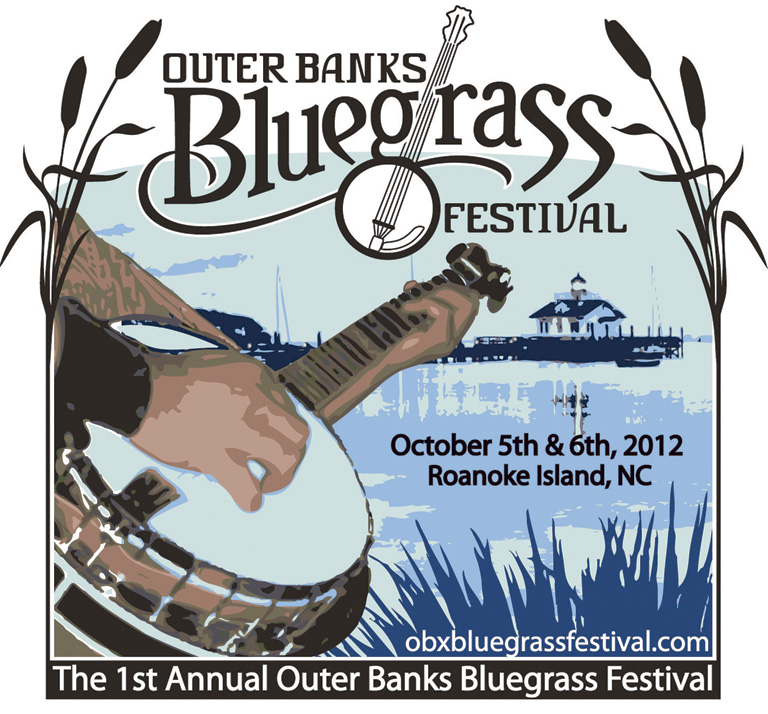 The month of October usually brings us pumpkins, ghosts and candy, and this year we can add some good ole' American Bluegrass to the Outer Banks mix. The Outer Banks Bluegrass Festival is bringing live performances by big name artists, music workshops and a chance for audience members to get up on stage and play a favorite tune.
On October 5th and 6th the performances on Roanoke Island will begin with artists from all over Bluegrass country.
If there's a headliner, it's Rhonda Vincent.
A multi-nominated Grammy artist, Society for the Preservation of Bluegrass Music Awards (SPBGMA) Entertainer of The Year in 2001 and the SPBGMA Female Vocalist of the Year seven years in a row (2000-2006), Vincent has earned the respect of audiences and performers for her mastery of the multi range, fast paced vocals that is so much a part of Bluegrass music.
Rhonda Vincent is a big part of the festival, and the same could be said for Doyle Lawson.
The SPBGMA Male Vocalist of the year in 1984, 1988, 1989, and 1995, Lawson will be performing with his band Quicksilver.
Lawson with Quicksilver was awarded the SPBGMA Bluegrass Band of the Year five years in a row (1984-1988). More recently in 2011, they took home the SPBGMA Gospel Group of the Year.
In addition to Vincent and Lawson, another big name will be running the Banjo workshop—Dolly Parton's official banjo player –Gary "Biscuit" Davis. Not only is Davis Parton's banjo player, he is also the only three-time National Banjo Champion on record.
Two days of non-stop professional performances and southern food are waiting, but Sunday, the last day of the festival, the public gets to shine on stage with the Bluegrass Jam. Bring an instrument to the Comfort Inn in South Nags Head and play a favorite tune in the ballroom or on the decks.
"We're bringing 'em in from all over the country for two days of down home cookin' and good ole Southern pickin'. Join us this October for a fun filled family weekend with the music of our roots, the music of our grandfathers, the music of America . . . Bluegrass!" said festival organizer Cory Hemilright.
The festival is more than just music. It is a time for family and friends to have fun and eat some good food while doing it. Barbeque, chicken, and some home-cooked sides will be  on sale at the festival.
The Duck Jazz Festival, held on October 7th, is the same weekend and folks are already booking a place to stay. Don't miss this fun weekend with something for everyone—great music with great musicians and the beautiful Outer Banks October weather, perfect for an outdoor festival.