Laughing Matters at Outer Banks Comedy Club
By Matt Artz – 
The Outer Banks Comedy Club is getting ready for another hilarious season, with some very funny talents set to hit the local stage this summer.
"Folks have been making vacation memories with us for over 30 years," Comedy Club owner Leslie Kappes told us. "There is nothing like coming out and enjoying a wonderful evening of fun and laughter to make any vacation a more memorable one!"
Despite over three decades of experience in making people laugh, many are still just learning about the Comedy Club and what makes it a unique experience on the Outer Banks.
"We bring in some of the most talented, nationally performing, stand up comedians from all over the country," Kappes explained. "These guys perform on shows like Letterman, Comedy Central, Craig Ferguson, and America's Got Talent."
"Most of these guys perform in stadium like theaters before thousands of people, but here, often you're not more than twenty-five feet away, and most nights you can even speak with them after the shows if you like," said Kappes.
We asked Kappes what she enjoys most about being in the business of comedy.
"Making people laugh of course," she answered, "but it is also incredibly rewarding to find these amazingly talented stand up comedians and bring them to our stages to perform. It is fun to rejoice in their successes and watch their careers soar."
"For example, directly following a show at the Ramada one night we went home and watched Al Jackson on his 30 minute Comedy Central special. Andy Hendrickson just performed on David Letterman and then The Late, Late Show with Craig Ferguson, and Taylor Williamson won second place on America's Got Talent, just last year," said Kappes. "Each of our comics has a unique story of his or her success"
It seems Kappes has mastered her own recipe for success, with another full lineup of nationally renowned comedians coming to perform on the Outer Banks this summer at both locations of the Comedy Club, in Corolla and at the Ramada Plaza in Kill Devil Hills.
Headliners ready to make you laugh this year include Bengt Washburn, who has appeared on Late Night with Conan O'Brien, The Late Late Show with Craig Ferguson, and Comedy Central, performing in Kill Devil Hills on May 28-30; and Al Ducharme, who appeared in the film Next Stop Wonderland, the CBS series Original Sin, and The Today Show, performing on August 27-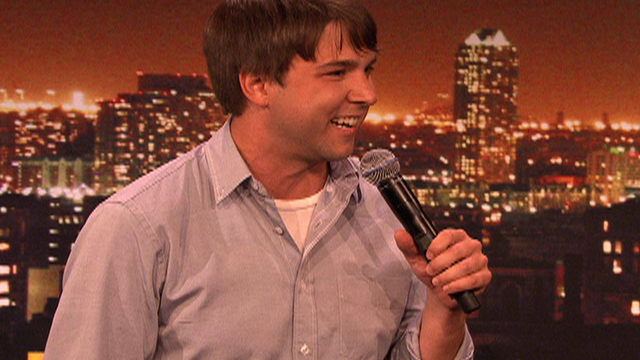 30.
Also set to tickle your funny bone this summer are national comedians Matt Kazam (June 4-6), Sid Davis (June 11-12), Dave Waite (June 17-20), Alycia Cooper (June 24-27), Andy Woodhull (July 1-3), Chris Monty (July 8-11), Tina Giorgi (July 15-18), Pat Dixon (July 22-25), Andy Hendrickson (July 29-Aug. 1), Chris Roach (Aug. 5-8), Mark Ricadonna (Aug. 12-15), and Matt Baetz (Aug. 19-22).
If laughter is truly the best medicine for any ailment, the healthiest place to be this summer may be the Outer Banks Comedy Club, where there is always a professional on hand to make you smile, and you're guaranteed to leave happy.
Get the latest local entertainment news, previews, reviews, and interviews by Matt Artz every day at OBXentertainment.com, your #1 source on the internet for what's happening on the Outer Banks.