Here Comes the Sun…
By Jeffrey Ballard, GC –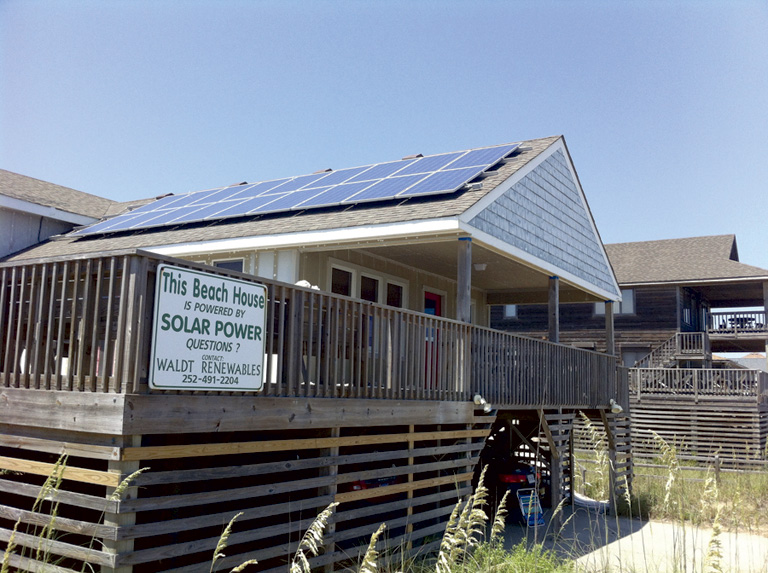 Today's vision of going green with our homes can seem all or nothing, although in reality there is a happy medium within most consumer's reach. We can save thousands each year with a hybrid system and don't have to spend a fortune and rely solely on energy recovery systems—the gold standard in green construction. Hybrid systems are used in addition to our existing mechanical systems.
We think of high tech systems like solar or wind power as being high cost, but that is no longer the case. Our ever-changing technology has made some of these systems obtainable and within most people's budgets.
With anything in building, not all designs fit every necessity—we all have different needs when it comes to our homes or businesses. For instance, if you own a rental home, any design that takes more than average maintenance may not be for you.
The development of affordable wind and solar power for our homes has come a long way, and there are some local companies already harnessing the wind and sun. Waldt Renewables is a local company dedicated to solar systems, and the Outer Banks Brewing Station's turbine makes them the first wind-powered brewery in the United States!
We live in an area that has abundant sun and we are all familiar with the constant wind. The need to harness solar and wind power on the Outer Banks should be a no brainer, and a quick search on the internet will inundate you with ideas for both.
A few systems stand out that are truly affordable.
Solar Collector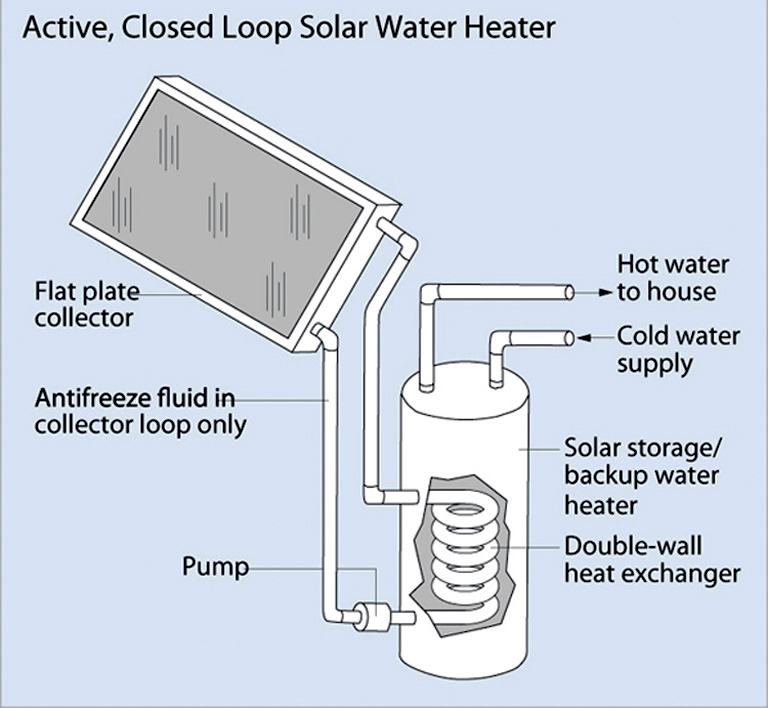 A solar collector is an energy recovery system that can be low cost and low maintenance and will fit some of our Outer Banks rental home needs. Used in conjunction with your existing (or soon to be new) air conditioning and plumbing system, solar collectors can reduce your energy costs, sometimes paying for themselves in a few short years.
Given the amount of hot water used in our rental properties (heating water is one third of your home's electric bill) with many people showering, loads of dishes and clothing being washed, and heating water for swimming pools, rental homeowners could save thousands, increasing profits and reducing our carbon footprint using this simple system.
A solar collector mounted to your roof that heats or pre-heats water before it enters your electric or gas water heating system is the simplest and easiest to understand. Remember the days as a child you ran to the garden hose to take a drink and the water was hot? A garden hose filled with water and spread out in the yard and warmed by the sun can be hot enough to shower in. Solar collector technology works similarly. Of course, solar collection systems are more efficient than your garden hose. For around $4000, we can reduce the energy used to heat the water in your home or pool.
Energy Efficient Glass
On the other side of the coin, the sun can also be a way to lose energy. Solar or ultra violet (UV) rays coming through windows and doors warm the interior of our home. This results in our cooling system working harder.
Glass that reflects these rays is cost effective, and energy efficient glass or tinting has been around for years. With energy research advancing at a rapid rate, glass manufacturing companies have improved on this idea at a low cost. Even pulling the blinds on a hot day could be considered going green.
Inexpensive Solutions
A new code has gone into effect recently in Dare County requiring your new home to be energy efficient. These requirements are set to federal Energy Star regulations.
Low cost solutions to meet these requirements can be as simple as sealing your walls to the floor during construction and limiting air infiltration. Installing a vapor barrier in areas out of site such as exterior walls in attics and behind tubs and showers will reduce unconditioned air from entering your home.
Installing an attic power vent will remove super-heated air from your home's attic, keeping the transference of this heat to a minimum. Some of these units can be purchased with a solar collector as its power source; talk about a win-win! At times the space between your roof and ceiling can reach in excess of 140 degrees.
The need to remove this heat, without drawing air from your interior of your home, is as important as the insulation needed to keep your home conditioned properly. Proper airflow will not only reduce unneeded moisture, but also save energy.
As always, a well thought out, prepared plan that has been thoroughly researched can help you put all these ideas to good use for your individual needs.