Are You Connected? Today's Topic: YouTube
By Kathy McCullough-Testa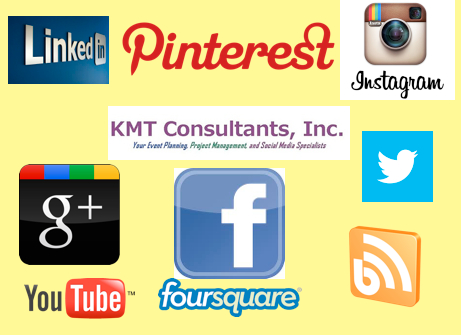 YouTube is a free video-centric website where users can upload, share, and view videos. Founded in 2005 by three former PayPal employees, it was bought by Google in 2006. Currently, YouTube boasts one billion unique users and is the second largest search engine on the web. Over 25% of YouTube video viewing occurs on mobile devices like iPads, iPhones, Androids, and Kindles.
In addition to music videos, you now can find information on travel and events, education, news and politics, non-profits and activism, "how to's", home and style, pets and animals, science and technology, blogs and people, entertainment, gaming, and autos and vehicles.
YouTube is great for educational, cooking, and "how to" video directions. Just searching "How to Peel Garlic" gives you nearly 13,000 results! So if you want to learn how to do, make, build, or cook something, there are a ton of great videos—and some not so great—that you can view!
You do not have to have a YouTube account to search and watch the videos, but you do if you want to upload and share them. If you already have a Google or Gmail account, you already have YouTube access. You just need your password to open it. If not, you can of course search "How to Create a YouTube Account" on YouTube and watch a video, or just follow these simple steps:
•       Visit www.youtube.com.

•       Click the "Sign In" button in the upper right hand corner of the home page.

•       Click on the button next to the "New to YouTube?" question in the upper right hand corner of the page that says "Create an Account." You can create a personal or business account depending on what you want to share.

•       This is where you provide the requested information including your name, requested Google username, and password.

•       You will be asked for a telephone number to verify your account and then Google will either call or text you with a verification code. Once you receive the code, enter it into the "Verify Your Account" box which completes the account set up process.

•       You can now add a profile photograph and your own background graphic or picture, among other items. Although not required, it is recommended that you set up a profile with at least a photograph of yourself or something that you would like to share on YouTube. Only use photographs which you have taken or that you are legally authorized to share!

•       Once you have an account, you can upload videos from your desktop or laptop, smartphone, tablet, and iPad by either using the YouTube website or by using the YouTube application which you can download from the Apple or Android app stores. Videos can be shared in HD or standard definition.

•       A few other YouTube features include being able to tag videos by type so that they are searchable, deciding who you want to view and comment on your videos, adding friends just like you can do other social media sites, following users that interest you, and being able to create your own YouTube channel where you can share your own original videos, as well as those of other YouTube users.
A few tips:
•       In creating a YouTube account, you are also creating a Gmail account which you do not have to use for emails.

•       What you do on YouTube is completely separate from Google's sister sites. For example, what you upload and post to YouTube will not automatically be visible on Google+. If you want to share your YouTube creations on other social media sites, you have to either set this up to happen automatically or share them manually.

•       Only upload videos which you have taken. If they have music in them, they could infringe on copyright rules so be careful. YouTube does monitor this and will alert you if they think that you may be infringing on someone's copyright.

•       You do have to deal with advertising on the free version, although you can set ad preferences in your Google account under the ad settings section so that you see ads that may be relevant to you.

•       You can follow other users so that their videos are in your personal video stream as they are released.

•       You can even set up your own YouTube channel which highlights your videos and can highlight those of others that you are interested in and want to share.

•       YouTube allows you to create playlists just like you do on iTunes, but in video form. This is really cool if you want to have set of videos streaming on your laptop, PC, or Smart TV during  special events.
For help with setting up and using YouTube, as well as other items such as copyright, sharing, and advanced features including limiting advertisements, visit the YouTube help website at https://support.google.com/youtube .
For questions, additional updates, and online resources visit our website: www.kmtconsultants.com; blog http://kathymcculloughtesta.tumblr.com/; Facebook, Twitter, and Pinterest: KMT Consultants; and Instagram and Flickr: kmtthebrand. You may also contact either Kathy McCullough-Testa or Gregory Testa at mail@kmtconsultants.com or at (866) 619-2823.