Are You Connected? Today's Social Media Tool – LinkedIn
By Kathy McCullough-Testa –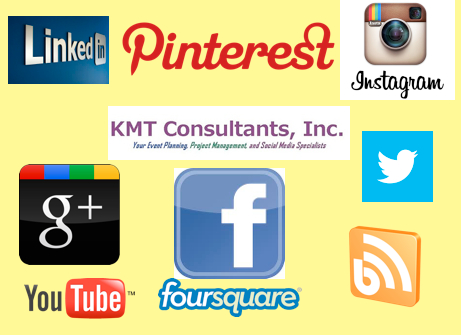 Today's workers can potentially have 15 to 20 jobs over the course of their careers! The change in worker behavior is the result of both a result of a desire to work at a job that is "meaningful" or "interesting" and an employment climate where workers realize that they can lose their jobs at any time.
The job market has changed and changed radically in the past 10 years, so how do you prepare for success in today's ever-changing job market?  How do you land your next job? How do you market yourself and promote your individual brand?  How do you stay connected with past employers and co-workers? How do you keep in touch with your references?  How do you stay on top of the latest trends and professional discussions?
LinkedIn has become an important part of the answer. It is the world's largest online professional networking tool, with over 200 million members in 200 countries. A free, relatively easy-to-use social media website that enables access from a PC, laptop, smartphone, eReader, or tablet by either visiting the website at www.linkedin.com or by downloading the free application from the Apple or Google application stores.
LinkedIn offers a number of tools to help users communicate their skills. A public profile allows potential employers and clients to get a first look at your accomplishments. There are job listings and company profiles as well—tools that can help in making an informed decision on your next three year stint of employment.
In addition to tools specific to a job search, LinkedIn is a very effective source of information about your profession. There are discussion groups, message contacts and information on a wide variety of subjects specific to your profession.
LinkedIn is a professional networking site, so please remember:

•       Keep your profile current and up-to-date.

•       To take advantage of its full benefits, visit your profile regularly and interact often.

•       Your profile, posts, and headshot are reflections of the professional you.  So no personal posts, please.  Save those for Facebook.

•       Spelling, grammar, and punctuation are important.

•       If you want to connect with someone that is in your network that you don't know, personalize the invite to let them know why you would like to connect.

•       Ask for recommendations and endorsements and give them in return. Always reciprocate!

•       Participate in groups and discussions that are relevant to your experience or in areas where you would like expand your skillset and professional circle.

•       Always respond to messages.

•       Post regularly. Cite your sources and give credit where it is due.
How to set up a LinkedIn profile
Go to https://www.linkedin.com/reg/join:
On this page, you will be asked to enter your name, email address, and password.  Use the email address where you would like receive updates and notifications from LinkedIn including new contact requests, messages, group posts, potential jobs, and other pertinent items.  Once you click "Join LinkedIn" there will be a number of screens to go through to set up your initial profile.  You do not have to find friends or connect a Google account when you set up your page; you can always do this later if you wish.  You do have to confirm your email and chose a LinkedIn plan which should be the Basic free plan.
Customize your Profile:
Your profile is your online resume or CV (curriculum vitae).  It is your opportunity to showcase your unique skillset and experience to potential employers, clients, partners, or hiring managers.  Remember, you can add as much or as little as you like to your profile including current and former positions, education, skill summary, experience, honors and awards, publications, organizations, languages, experience, and online presence (website, blog, Twitter, etc.).  You can add or delete items at any time and you can also decide what you want to be part of your public profile for all to see.
Upload a profile photograph:
Remember, as this is a professional networking site, your photograph should reflect a positive first impression of you to employers and potential customers.  So save the party and beach pictures for other social media sites like Facebook or Instagram!
Add connections:
After you feel that you have enough information in your profile and you have proofread it for accuracy, it is time to add connections. You can add connections by searching people by name, searching your email addresses, or using the "classmates", "colleagues", or "people you may know" tabs to see who LinkedIn is suggesting for you. LinkedIn will also list "People You May Know" on the right hand side of your home page so that you can pick and choose who to connect with at your convenience.  Once you find someone that you want to connect with and click on "Connect", a LinkedIn invitation screen will normally appear where you can select your relationship and add a personal note.  It is always better to change or add to LinkedIn's generic message that appears here and correspond with potential connections on a more personal level.
A profile and connections are the first steps to becoming established on LinkedIn.  From there, you can follow companies, join professional networking groups, participate in discussions, message contacts, post updates, ask for recommendations, and search and apply for jobs. You can also manage your settings, privacy controls, email preferences, block users, and who can see your activity feed and profile.
For questions about LinkedIn or any other social media tool, additional updates, and online resources visit our website: www.kmtconsultants.com; blog http://kathymcculloughtesta.tumblr.com/ ; Facebook, Twitter, and Pinterest: KMT Consultants; and Instagram and Flickr: kmtthebrand.  If you have questions, please contact either Kathy McCullough-Testa or Gregory Testa at mail@kmtconsultants.com or at (866) 619-2823.