Are You Connected? Today's Social Media Tool – Facebook
By Kathy McCullough-Testa –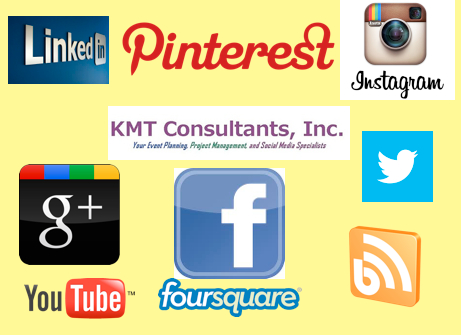 In the ever-changing world of social media, there is one social media giant that cannot be ignored – Facebook.  With nearly one billion subscribers, Facebook is the way to connect with family and friends all over the world, keep up with current events, conduct online conversations, donate to causes, purchase goods and services, listen to music, and to express opinions on a variety of topics.  In today's column, we will focus on Facebook for personal use, as well as a brief history and a few interesting statistics.  (Upcoming articles will feature Facebook for businesses, groups, and non-profits.)
Facebook was launched in early 2004 in the Harvard dorm room of Mark Zuckerberg as an online way for Harvard students to connect, date, and socialize.  It was an instant hit and rapidly expanded to colleges across the United States and Canada.  In 2005, it was opened up to high school students, and in 2006, it was offered free to everyone over the age of 13.  Facebook bought the photo-sharing application Instagram in April 2012 and then in May 2012, became a public company.
Taking advantage of the internet and World Wide Web, Facebook boasts users in over 200 countries.  If Facebook were a country, it would be listed as world's third largest, with the average user spending 7.5 hours on it monthly according to the online social media news site mashable.com.
Even if you already have a personal Facebook profile, most of the topics that follow should still be helpful.
To Set Up a Facebook Account:  Visit https://www.facebook.com/ and enter the basic information to obtain a new account.
A Few Things to Remember
Facebook allows multiple users with the same name so there may be someone else out there with the same first and last name as you;
If you have more than one email address, using a more generic one is recommended unless you want to commingle your Facebook notifications and updates with your main email address.  You don't have to separate your social media notifications, but it can be a good practice to do so. You also do not have to share your email address publicly.
Select a password that is different from other online accounts for privacy purposes.
Facebook asks for a birthday to verify that a user is over the minimum age of 13.  This information does not have to be shared publicly.
Creating Your Facebook Page
Basic Information:  You can enter as much or as little information about yourself, your interests, and your work history as you would like.  You can also control who sees this information by adding your friends to various lists.
Cover Photo: The larger photographs that run across the top of the Facebook timeline are "Cover Photos".  These are public and must be at least 720 pixels wide.  Chose this photo wisely, as it is the one photo on Facebook that everyone can see.  It can be a personal photo which you upload or it can be one that you find on the web by searching for Facebook Cover Photos.  Cover Photos are stored in their own album in the Photos section.
Profile Picture: This is the photograph that is on the upper left hand side of the page.  You may upload a picture, use one that you have been tagged in, or follow the onscreen instructions to take a photo.  You can change the privacy settings for these photographs individually so that only those that you want to see them can.  Profile Pictures are stored in the Photos section in an album with the same name.
Things to Know
•       Timeline: Facebook is set up in a "Timeline" style which allows you to post information from this point forward and go back and add previous milestone events.  It is searchable by month and year as well.
•       Friends: Pick your friends wisely adding only people whom you know. If you know someone is on Facebook, you can search by name, via an email address, or find them through a mutual friend most of the time.  There are ways to make yourself non-searchable so that you can only connect with those whom you chose; you can also block others individually from seeing or finding your personal profile, and you can chose whether you see a person's posts in your News Feed.  Remember, just because you know someone, doesn't mean you need to be "Friends" with them on Facebook.
•       Statuses:  Statuses can be text, photographs, website links, videos, or a combination of any of these.  You can post your own status or share a status from a friend.  You can control who sees these statuses as well.  Statuses can be deleted and most statuses can be edited.  Post and share wisely, as your status is a reflection of you.
A few words of advice: 
•       Start small.

•       Be positive.

•       Decide how you want to use Facebook and what you want to share.

•       You can choose who to be "Friends" with and what you share.

•       Be careful in what you post and what you say. If you wouldn't say it to someone in person, than don't put it online.

•       It is all about choice – What do I share? Who are my friends? What pages and posts do I follow and comment on?

•       Don't be afraid, you can't break it!
This is a brief overview of Facebook for personal use.  In upcoming columns, we will discuss other features: privacy, lists, photos and video, chat, games, messaging, etc.
For additional updates and online resources visit our website: www.kmtconsultants.com; blog http://kathymcculloughtesta.tumblr.com/; Facebook, Twitter, and Pinterest: KMT Consultants; and Instagram: kmtthebrand.  If you have questions, please contact either Kathy McCullough-Testa or Gregory Testa at mail@kmtconsultants.com or at (252) 261-0230.